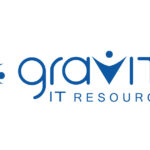 Title: SOC-2 Analyst
Location: Remote
Gravity is looking for a Tier 2 Support Analyst to join a 24/7 cyber security and threat management team. The director of the group will give hands on training to help develop your skills and launch your career in cyber security. Qualified candidates must also be willing to work a flexible schedule.
Our client is a leader in the industry with deep roots in Charlotte. These roles start out on contract and have the possibility of turning into a long-term position. Any growth opportunities would be at the company HQ's in Charlotte.
Duties & Responsibilities:
Respond to alerts and help determine threat vulnerability
Monitor customer networks and assist with ticketing system requests
Troubleshoot a service that is not responding
Required Experience & Skills:
Degree in cyber security, information systems, or related field
Good understanding of technical solutions related to information security operations center
Experience with Linux, firewall, and cloud technologies is a must
Flexibility to work various shifts including overnights and weekends