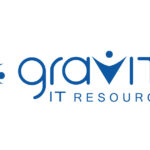 Job Title:  Software QA Engineer
Location:  Utah
Job-Type: Contract
Salary Range:  100K – 150K
Referral Fee: $1,000
Employment Eligibility: Gravity will consider US Citizens, Green Card Holders and those with full-time US Employment Authorization (H-1B Candidates).  We are also open to contract or "corp to corp" agreements for highly qualified candidates.
Position Overview:
Gravity IT is seeking a strong Software QA Engineer to work on a new event driven microservices designed system which will impact every student and teacher in Utah.  We are looking for a highly motivated individual experienced in secure coding practices, Test Driven Development, Domain Driven Design, microservices design, and with the ability to incorporate/integrate data visualization capabilities into web applications.
The ideal candidate for this position has experience in Azure, Playwright or Selenium, SpecFlow, microservices testing, and containerization. They are an Automation Engineer with a passion for testing automation, failing fast, and making peoples' lives easier. They enjoy both philosophical discussions and deploying frameworks and are keen to experiment.
Duties & Responsibilities:
Develop and maintain automated integration test libraries to support the continuous integration pipeline – this involves testing multiple event driven microservices in containers with your knowledge of Git, Docker, Kubernetes, Selenium or Playwright, SpecFlow, and Azure.

Collaborate with development and business teams to implement data-driven test strategies based on engineering and product goals.

Develop and maintain metrics and measures of testing performance, coverage, and efficacy.

Design and test quality measures and standards for new applications through development/product lifecycles which are engineered to enhance user experience.

Identify and develop creative solutions to problems within the team domain.

Strong understanding of data collections and data flow.

Ability to work with cross-functional teams to deliver on a common goal.

Other duties as assigned.
Required Experience & Skills:
5+ years of experience with testing automation.

2+ years of experience with event-driven microservices.

Experience developing and maintaining testing metrics.

Must have experience with multiple software testing methodologies including functional and non-functional testing.

Must demonstrate the ability to work well with others of all personality types while demonstrating problem-solving and the ability to prioritize tasks.

Must demonstrate the ability to communicate in verbal and written form with both technical and non-technical personnel.

Must be a self-starter, hardworking and inquisitive worker.

Must demonstrate experience in an agile product environment to include deep understanding and experience with agile methodologies.
Nice to Have Experience:
 
Certifications – Certified Ethical Hacker (CEH), ISTQB, CAST, etc.

Development Experience – .NET, C#, CSS, Angular, Azure, etc.

Experience with container orchestration and building apps in containers.

Domain Driven Design – Understanding and experience with Domain Driven Design

Financial or Education Domain experience

Penetration Testing, Security testing, experience with OWASP, etc.