Communication Advertising Specialist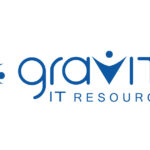 Job Title: Advertising Specialist 
Job Type: Contract to hire 
Location: Cincinnati Ohio
Work authorization: US Citizen or Green Card Holders only
Referral Fee: +/-2000 over length of the contract
Overview: 
Specialist is responsible for the successful execution of campaigns across multiple product lines and content management systems ensuring advertising campaigns are implemented accurately and on time. This individual will have strong attention to detail, be flexible, be able to manage constantly changing deadlines/requirements and work in a fast-paced environment. The successful candidate will monitor and track changes in the schedule for advertising campaigns including creative changes, targeting changes or other changes in the campaign delivery. The Advertising Operations Specialist contributes to the successful deployment of advertising campaigns working collaboratively across internal departments to fulfill contract obligations.    
Key Duties/Responsibilities
Ability to work across multiple content management platforms for deployment of advertising campaigns across a range of accounts and products.

Ongoing communication with internal Client Success Managers to ensure successful deployment of campaigns.

Review and understand all contract obligations as it relates to execution of advertising campaigns.

Attend weekly status meetings for awareness of new campaigns or changes to existing campaigns.

Daily prioritization of work based on constantly evolving deadlines, to ensure ad deployment deadlines are met.

Able to plan and be proactive in ensuring compliance with out-of-market dates, changes in creative or changes in where a campaign is scheduled to run.

Perform quality checks of campaign set-up for self and other team members.

Ensure process adherence and identify opportunities for process improvement.
  Qualifications:
Bachelors Degree

1-2 years experience in Ad Operations/Ad Scheduling

Experience with BroadSign or similar Content Management Systems a plus.

Experience with advertising agencies or pharmaceutical marketing a plus.

Experience with SalesForce and/or JIRA a plus.

Critical thinker with strong written and verbal communication skills.

Interpersonal skills – ability to work closely with multiple teams.

Detail-oriented – strong attention to detail a must. Must be able to keep the details of multiple brands across multiple product lines well organized.

Problem Solver—ability to identify issues and proactively make recommendations for resolution.

Proficient in Microsoft Excel and Word.