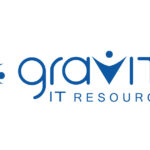 Job Description
                       
| | |
| --- | --- |
| Title | Quality Engineer |
| Department(s) | Quality |
| Direct Report(s) | No direct reports but provides guidance and professional expertise to Quality Supervisors, Auditors, & Sorters |
| Reports to | Quality Manager |
Job summary
Maintain good vendor/customer relationships while supporting all quality functions for current production and shop floor activities.  Responsible for APQP and PPAP requirements for new and takeover programs.  Manage and ensure compliance with the IATF 16949 requirements.
Summary of essential job functions
Champion production part approval process (PPAP) and the development of customer documentation needed for compliance of AIAG and IATF 16949 systems.
Manage and implement solid problem solving methodologies as defined in "lessons learned" reporting as needed for error proofing and continuous improvement.

Manage internal and external audit process specific to IATF 16949 compliance. Activities include investigation, presentation of observations and reporting.

Assist management with the development and implementation of all AIAG activities needed to support the IATF 16949 quality system.
Actively participate in definition of test requirements, justification of acceptance limits and sampling plans to assure compliance with requirements.

Participate in 1st pc approval process specific to die trails, new jobs launches and engineering changes.
Assessment in day to day production and preproduction quality systems to identify deficiencies and participate in resolution of issues found.
Assist management with development of production and preproduction quality systems as needed.

Provide trending analysis on quality issues and performance metrics in manufacturing.

Assist management with supplier procurement as related to IATF standards and Toledo Tool & Die requirements.
Desired Qualifications and Experience
An Associate degree in a technical discipline or equivalent experience.

2-5 years in the quality function that displays progressive work-related skill, knowledge, or experience in a fast-paced, high volume manufacturing environment is required.  Preferably with a metal stampings background in an OEM or Tier I/II supplier in the automotive environment.

Experience in the following areas strongly preferred: stampings, projection welding, MIG welding, macro etch testing, CMM operating and/or programming.

Experience with development and use of AIAG documents and tools such as PPAP, Gage R&R, Control Plans, PFMEAS, MSA, and SPC.

Must be proficient with computer and associated software such as Word, Excel, Power point, etc.

ASQ certified, auditor certified, or green belt training is desired.

IATF experience is a plus.
Disclaimer
The above statements are intended to describe the general nature and level of work being performed by people assigned to this classification.  They are not to be construed as an exhaustive list of all responsibilities, duties, and skills required of personnel so classified.  All Toledo Tool & Die employees may be required to perform duties outside of their normal responsibilities from time to time, as business needs dictate.