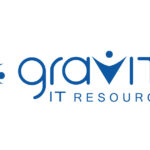 Job Title: IT Change Manager
Location: Remote
Job-Type: Contract 
Referral Fee: $1000
Employment Eligibility: Gravity cannot transfer nor sponsor a work visa for this position. Applicants must be eligible to work in the U.S. for any employer directly (we are not open to contract or "corp to corp" agreements).
Position Overview:
Gravity is looking for a Change Manager to spearhead our client's change management initiative for a variety of enterprise wide IT integrations.
The successful candidate will possess experience working with F1000 companies as a Change Manager. This individual will be responsible for creating relationships with internal stakeholders to understand and plan for upcoming change as a result of multiple different IT integrations.
Our client is a leading climate controlled solutions organization. They focus on moving refrigerated items and perishables around the world. The organization puts sustainability top of mind, working to provide these solutions while maintaining a better planet. They have made a commitment to investing in technology and staying cutting edge with the technologies they select.
Duties & Responsibilities:
· Support the deployment of a variety of IT initiatives as a Change Manager
· Focus on the people side of change to understand the change impacts of new business processes, systems, and technologies 
· Work across a highly matrixed team of business leaders and IT professionals to provide guidance, develop strategies, schedule tactics, and implementation plans to ensure future success
· Create and implement change management strategies and plans that maximize employee adoption and usage of new tools while minimizing resistance and business disruption
· Contribute as a team player, juggling multiple projects, to ensure a smooth transition of internal stakeholders upon integrations of new IT systems
Required Experience & Skills:
· 6+ years of experience working as an IT Change Manager in enterprise organizations
· 6+ years of experience working as a Change Manager juggling multiple projects at once
· 6+ years of experience collaborating with internal stakeholders to understand upcoming change in business processes
· Experience creating relationships with a widespread variety of personalities and job responsibilities 
· Certifications in Change Management or an PMP are a nice to have but not required