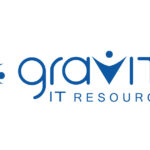 Job Title: QA Tester
Location: Jupiter, Florida
Job-Type: Onsite (5 days per week)
Employment Eligibility: Gravity can only consider US Citizens, Green Card Holders at this time
Position Overview
We are seeking a talented QA Tester to join our team in Jupiter, Florida. As a Tester, you will play a crucial role in the day-to-day operations. You will work closely with product owners, follow coding standards, and collaborate with automation teams.
Responsibilities:
As a QA Tester, you will play a crucial role in ensuring the quality and reliability of our software products. Your day-to-day responsibilities will include:
Collaborating with the Product Owner to create and execute test cases.

Documenting test cases and maintaining comprehensive test documentation.

Building and conducting manual and some automated test cases in partnership with the NEESOP vendor.

Documenting and reporting test results and assisting in bug identification and resolution.

Running through the entire testing software development lifecycle, ensuring thorough and accurate testing.

Identifying areas of automation potential and suggesting automation strategies for upcoming sprints.
Skills and Qualifications:
Proficiency in manual testing, with a focus on thorough test case creation and documentation.

Familiarity with test automation tools such as Selenium
Strong manual testing skills, including test case creation and documentation.
Collaborate closely with Product Owners and the automation team to identify and prioritize areas for automation and handoff to the automation team.
To excel in this role, you should possess the following soft skills:
Effective Communication: Clear and open communication is essential for successful collaboration across all roles within the team.

Punctuality and Reliability: Being consistently on time and dependable is crucial to meet project deadlines and maintain team cohesion.

Team Player Mentality: The team works closely together, and we value individuals who actively collaborate, support their colleagues, and contribute positively to our work environment.

Proactive Approach: We seek candidates who are proactive rather than reactive. We encourage team members to take the initiative, find additional opportunities to contribute, and take ownership of their work, including running and testing their own code.