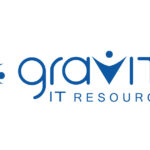 Job Title: Senior Business Analyst 
Location: Jupiter, Florida
Job-Type: Onsite (5 days per week)
Employment Eligibility: Gravity can only consider US Citizens, Green Card Holders at this time
Position Overview:
The Nuclear IT Business Analyst plays a pivotal role in our organization, responsible for analyzing and optimizing business processes in the field of nuclear energy management. This role requires a deep understanding of nuclear energy management software systems and the ability to collaborate with the nuclear IT team to drive efficiency and effectiveness across operations.
Responsibilities:
Requirements Gathering: Collaborate with stakeholders to gather, analyze, and meticulously document business requirements to ensure a comprehensive understanding of needs.

Software Solutions: Identify and implement software solutions that align with and support the optimization of nuclear energy management business processes.

Functional Specifications: Develop detailed functional and technical specifications for software solutions, ensuring clarity and precision in implementation.

Subject Matter Expertise: Act as a subject matter expert for nuclear energy management software systems, providing insights, guidance, and expertise to enhance system performance.

Testing and UAT: Conduct system testing and facilitate user acceptance testing to ensure that software solutions meet established requirements.

Risk Management: Identify and address risks and issues related to software systems, coordinating resolution efforts to maintain system integrity.

User Training and Support: Provide training and ongoing support to end-users to ensure seamless adoption of new software solutions.

Integration and Alignment: Collaborate with other IT departments to ensure the integration and alignment of business systems across the organization.
Qualifications:
Education: Bachelor's degree in computer science, engineering, business, or a related field.

Experience: A minimum of 3-5 years of experience in a business analyst role, with a focus on nuclear energy management software systems.

Technical Skills: Strong knowledge and hands-on experience with nuclear energy management software systems. Proficiency in developing detailed functional and technical specifications.

Organization and Time Management: Demonstrated ability to manage multiple tasks and priorities effectively in a deadline-driven environment.

Communication: Exceptional communication and interpersonal skills, both written and verbal.

Team Player: Ability to work collaboratively as part of a team and build strong relationships with stakeholders across the organization.