Identity Security Engineer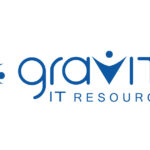 Job Title: Identity Security Engineer
Location: Remote
Job-Type: Contract
Referral Fee: +/- $750
Employment Eligibility: Gravity cannot transfer nor sponsor a work visa for this position. Applicants must be eligible to work in the U.S. for any employer directly (we are not open to contract or "corp to corp" agreements).
Position Overview:
Gravity is looking for an Identity Security Engineer to spearhead our client's effort to transition their legacy system to cutting edge Identity Security platform.
The successful candidate will possess 3+ years of experience supporting transitions to new identity security platforms. Comprehensive knowledge of data analysis, testing, and documenting these projects are also required.
Our client is a leading climate controlled solutions organization. They focus on moving refrigerated items and perishables around the world. The organization puts sustainability top of mind, working to provide these solutions while maintaining a better planet. They have made a commitment to investing in technology and staying cutting edge with the technologies they select.
Duties & Responsibilities:
· Support the transition of a homegrown governance tool to a SaaS platform
· Perform data analysis of identity data while onboarding applications to SaaS platform. Work with IS analysts on discrepancies/timing issues
· Test and document new processes implemented in SaaS platform including: Privileged Access campaigns, Annual campaigns, and segregation of duties
· Provide daily updates of tasks completed
· Perform ad hoc duties relating to project as assigned
Required Experience & Skills:
· 3+ years of experience supporting transition from homegrown system to new SaaS system
· 3+ years of experience incorporating data analysis into these transitions
· 3+ years of experience testing and documenting project advancements
· 3+ years of experience in Excel, ability to do Vlookups
· 3+ years of experience working in a collaborative fashion with a transition team