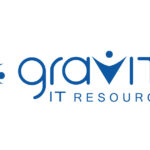 Job Title: Project Manager
Location: Charlotte, NC 
Job-Type: Contract
Referral Fee: [$1000
Employment Eligibility: Gravity cannot transfer nor sponsor a work visa for this position. Applicants must be eligible to work in the U.S. for any employer directly (we are not open to contract or "corp to corp" agreements).
Position Overview:
Gravity is looking for Project Manager to spearhead our client's efforts to support the business on the Strategic Delivery team.
The successful candidate will possess experience working as a project manager in a financial services setting. A PMP certified individual with experience in the finance and or accounting space will be the successful candidate in this role.
Our client is a global investment management firm. They source differentiated opportunities and build long-term portfolios across public and private fixed income, real estate, ad specialist equity markets. With investment professionals based across the globe, the firm is able to effectively serve its clients and their 350 billion AUM. 
Duties & Responsibilities:
· Ensure project initiatives are aligned appropriately with the strategic goals of the firm
· Assist the business with defining the scope and milestones to ensure project delivery
· Create comprehensive project plans including establishment of task and project deadlines in partnership with business partners
· Organize resources during the planning, execution, testing, delivery, and closing phase of projects
· Ensure global project communication via status updates and decision meetings during each phase of the project
Required Experience & Skills:
· Four-year college degree in accounting, finance, or business related field 
· 4+ years of project management experience, including the management of large scale global projects
· 4+ years of experience in and a deep understanding of the Agile space
· PMP certification required
· CFA, CPA, CAIA, or other financial services designation is a plus