Technical Business Analyst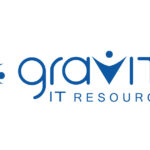 Under moderate supervision, evaluates business requirements, performs process analysis of customer activities to determine alternative business solutions or process improvement opportunities. 

Develops and maintains comprehensive documentation of business requirements. 

Analyzes and documents business problems of moderate complexity and provides recommendations based on research of industry trends, business products, competitors and performance analysis for optimal business solutions. 

Develops test plans and tests and approves new system behaviors to ensure alignment with business objectives and test plans. 

Depicts moderately complex to complex ideas, issues and designs to varied audiences contributes to education within the team on business vision and plan and within business units on the impact of change. 

Creates and implements business operation standards and procedures. 

Assists in the development of methods and tools to track and measure results. 

Consults on moderately complex business issues. Works with other departments to coordinate interdepartmental activities in order to ensure that client meets customer expectations. 

Assists in problem resolution as needed to ensure that internal and external customers receive prompt, efficient service in accordance with company policies. 

Assists in the preparation of user documents and training materials. 

May provide technical training and user support to business groups. 

-Mapping for APIs – switching from Mule to AWS




-Telematics




-Agency onboarding

-Integrating guidewire platforms into data lake into AWS




-some preferential in commercial




-JAMA for requirement gathering, requirements gathering tool




-JIRA




-3-5 years of Business Analyst


???????