Senior Development Strategy Analyst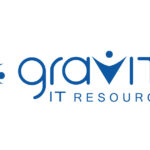 JOB SUMMARY
Main point of contact for all development employees regarding IT needs, with a focus on Tririga and reporting. This role will assure that Tririga and reporting functionality supports current and future business needs. This role maintains a complete training program that includes interactive sessions, how-to guides and availability for immediate troubleshooting as needed. This role behaves as a liaison for development to all IT partners. Must have a high-level understanding of IT teams, and how development interacts with all teams to best support store opening processes.
DUTIES & RESPONSIBILITIES
Create and maintain training program; hands on, documents, help desk, continuing education and proactive sharing. (20% of time)

Stay current on end-to-end business processes and complete system functionality that supports business behaviors; leverage this knowledge to maintain a "monitor and control" process; are status objects updating as expected, is the schedule template behaving as intended, are scripts staying functional, are store opens happening within the agreed upon timeline, etc. (15% of time)

Anticipate future business needs and evolve systemic functionality as needed (10% of time)

Issue resolution – behave as an escalation point for development employees; apply business and system process knowledge to coach and mitigate human error issues and assist on system issue resolutions through IT support. (10% of time)

Facilitate execution and change management on business behaviors that relay into technical steps that support digital business (store open timelines in system for app functionality, BI data warehouse updates, system maintenance shut down and impact to partners, reporting data updates, report distribution) (10% of time)

Act on behalf of business within IT initiatives; champion development needs (10% of time)

Track open tickets, and assure timely resolution for peers (10% of time)

System data integrity; maintain best practices for system use (5% of time)

Create new reports as needed for all development (5% of time)

Keep current on trends, best practices, and innovations within our systems (5% of time)
JOB QUALIFICATIONS & REQUIREMENTS
EDUCATION   
Required: Associate Degree or comparable training program
Preferred: Bachelor's Degree (BA/BS) from 4-year college or university.
                                               
WORK EXPERIENCE    
# of Years: 5-8
Type/Description: Experience in a role supporting a technical system and data management for restaurant or retail development, as well as inclusion/knowledge of real estate development processes with exposure to managing a complete training program (both hands on and documentation).
SUPERVISORY EXPERIENCE    
CERTIFICATES & LICENSES     
Required: N/A
Preferred: N/A
OTHER SPECIALIZED SKILLS & ABILITIES        
Required: Ability to create and maintain complete training program for all end users and Proficient in Microsoft Access database functionality.
Preferred: Expert with MS Office.  Experience in Business Information Tools (BI) and life cycle system (Tririga).
ESSENTIAL JOB FUNCTIONS   
Required: Life cycle system oversight and enhancements through collaboration with IT partners regarding technical solutions that meet the business needs of the department.