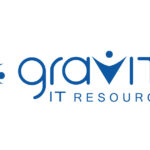 Job Title: Geofencing Developer
Location: Remote
Job-Type: Contract
Referral Fee: [$750
Employment Eligibility: Gravity cannot transfer nor sponsor a work visa for this position. Applicants must be eligible to work in the U.S. for any employer directly (we are not open to contract or "corp to corp" agreements).
Position Overview:
Gravity is looking for Geofence Developer to assist our client in the creation of geofences and to analyze the tracking data they have against those geofences. 
The successful candidate will possess 3+ years of experience developing geofences. Comprehensive knowledge of Python, Tableau, and PostGre SQL are also required.
Our client is a leading climate controlled solutions organization. They focus on moving refrigerated items and perishables around the world. The organization puts sustainability top of mind, working to provide these solutions while maintaining a better planet. They have made a commitment to investing in technology and staying cutting edge with the technologies they select.
Duties & Responsibilities:
· Develop geofence files around dealerships for key points of interest 
· Instruct end users how to provide a marked-up image which can be turned into a useable geofence for approximately 200 points of interest
· Utilize Python to analyze raw geo points against the points of interest
· Share relevant data in a easy to view Tableau page
· Collaborate with cross functional and multi-location teams to ensure that the projects are accomplished at a high quality
Required Experience & Skills:
· 3+ years of experience developing geofences 
· 3+ years of experience writing Python scripts
· 3+ years of experience presenting data in Tableau in an easy to read format
· 3+ years of experience cross collaborating internally to achieve project goals 
· 3+ years of experience in an AWS environment