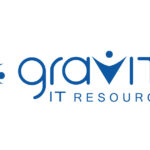 Job Title: Software Support Specialist
Location: Palm Beach Gardens, FL
Job-Type: Contract-to-Hire
Employment Eligibility: Gravity cannot transfer nor sponsor a work visa for this position. Applicants must be eligible to work in the U.S. for any employer directly (we are not open to contract or "corp to corp" agreements).
Job Overview
This position will be responsible for providing technical support to our customers (residential solar installation companies).? This role will require gaining a deep understanding of the residential solar financing industry and applying this knowledge to answer any questions and solve problems that our customers may have via voice, chat, and/or e-mail. This position requires availability to rotate a weekly schedule of 9:00AM- 6:00PM, and 12:00PM – 9:00PM EST or 2:00PM – 11:00PM EST with one weekend day.?Dayshifts (9-6) are in-person at our Palm Beach Gardens, Florida office.
Job Duties
Troubleshoot and resolve technical issues related to our proprietary software platform, solar panels, inverters, monitoring systems, and other solar components.

Collaborate closely with other departments to escalate and resolve complex technical issues promptly.

Provide exceptional customer service through phone, email, chat, etc.

Become an expert on both financing and?sales/operations workflows

Be a knowledge resource and an escalation point for our customers

Provide solutions to problems while educating and training our customers

Document customer interactions with accurate and detailed interaction logs

Serve as a voice of the customer and work with the team to improve our program and processes

Work with team members, supervisors and management to adhere to quality standards and achieve service level goals

Proactively escalate potential issues or anomalies to management

Identify and recommend improvements to our internal support tools and drive scalable solutions to support our growing customer base

Create a positive work environment through collaborating with direct teammates and internal stakeholders

Preferred Qualifications

Previous helpdesk or software support experience, preferably in the solar industry

Strong proficiency using SaaS software

Proactive and solution-oriented

Experience in solar or motivated to learn more about the solar industry

BA/BS degree or equivalent practical experience