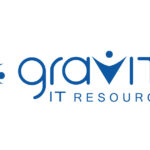 Job Title: Tech Leads
Location: Jupiter, Florida – Onsite (5 days per week)
Job-Type: Contract
Employment Eligibility: Gravity can only consider US Citizens, Green Card Holders at this time
Position Overview:
We are seeking a highly skilled and dedicated IT Technical Lead with a focus on Nuclear 810 Compliance. The ideal candidate must be a U.S. Citizen or Permanent Resident and have the necessary clearance for Nuclear 810.
Key Responsibilities:
Providing Technical Guidance:
Offer technical guidance and support to team members, aiding them in resolving complex technical issues.

Help team members overcome impediments and ensure they have the resources required for success.

Work independently to develop software products.
Leading Technical Projects:
Take charge of technical projects from inception to completion.

Ensure projects are delivered on time, within budget, and in adherence to quality standards.
Managing Infrastructure:
Oversee the management of infrastructure, encompassing hardware, software, and other essential tools for the project.
Collaborating with Other Departments:
Collaborate closely with other departments to ensure technical solutions align with business needs and objectives.
Developing Technical Strategies:
Create technical strategies and roadmaps.

Identify areas for improvement and propose new technologies and approaches to achieve business objectives.
Ensuring Technical Compliance:
Guarantee that all technical solutions comply with relevant standards, regulations, and policies.
Technical Expertise:
Possess a strong technical background and expertise in relevant technologies, programming languages, and systems.