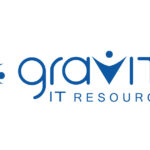 Job Title: Agile Coach
Location: Remote
Job-Type: Contract
Referral Fee: +/- $1000
Employment Eligibility: Gravity cannot transfer nor sponsor a work visa for this position. Applicants must be eligible to work in the U.S. for any employer directly (we are not open to contract or "corp to corp" agreements).
Position Overview:
Gravity is looking for an Agile Coach to spearhead our client's Agile support towards Digital and Development projects.
The successful candidate will possess 5+ years of experience as an Agile Coach. Comprehensive knowledge of Scrum Methodologies are also required.
Our client is a leading climate controlled solutions organization. They focus on moving refrigerated items and perishables around the world. The organization puts sustainability top of mind, working to provide these solutions while maintaining a better planet. They have made a commitment to investing in technology and staying cutting edge with the technologies they select.
Duties & Responsibilities:
· Work with and provide mentorship to scrum masters on the development teams
· Documentation of Agile methodologies
· Train and coach on agile best practices
· Ensure the development team is following established product development procedures and practices to leverage shared organizational knowledge and experience
· Help drive the creation of metrics that can be used to drive and measure the agile journey
Required Experience & Skills:
· 5+ years of experience as an Agile Coach
· 5+ years of experience leading, coaching, mentoring skills with exceptional attention to detail
· 5+ years of experience working with software teams 
· CSM or other scrum certification required
· 4 year bachelors degree required