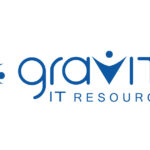 Job Title: Business Analyst
Location: Deerfield Beach, FL (Hybrid 3 days on-site) 
Job-Type: Contract
Employment Eligibility: Gravity cannot transfer nor sponsor a work visa for this position. Applicants must be eligible to work in the U.S. for any employer directly (we are not open to contract or "corp to corp" agreements).
Our client is seeking a Senior Level Business Analyst in Deerfield, FL. The Sr. Business Analyst is responsible for understanding business needs, assessing the business impact of those changes, and capturing, analyzing and documenting requirements, providing clear stakeholder communications and supporting them with the delivery of solutions.
Responsibilities will include:
Building User Stories according to the requirements and making sure that they meet the acceptance criteria

Organizing the Product Backlog based on the prioritization provided by the Product Owner

Serve as a business advisor whose primary role is to support the Product Owner by analyzing, facilitating dialogue, and getting the correct information to the product owner

Provide customers a high quality and consistent level of proactive and professional IT service, to maintain, enhance and implement technology solutions that enable business processes and operations

Work to create and maintain positive customer relationships that bolster open communication, reliability, trust, and service loyalty

Be accountable for managing and delivering support requests, enhancements, and projects for assigned Business Unit / Products. This includes the planning, troubleshooting, facilitation of problem solving, and conveying a variety of requests, incidents, and problems independently within multiple areas

Partner with external and internal customers and vendors to analyze business needs and work with teams on solutions

Cross-train to learn applications across the assigned Business Unit application portfolio

Learn the processes and tools needed to perform the role effectively

Serve as the conduit between the business partners and the technical team through triage, research, requirements, testing, and support

Work with technology teams, business teams, vendors, and subject matter experts to perform daily activities

Lead in identifying the business impact of system issues and facilitate communication as appropriate to stakeholders

Lead assigned initiatives. Communicate status, issues or risks to management and stakeholders

Perform on-call responsibilities including nights, holidays, and weekends

Elicit, understand, interpret, and represent functional and nonfunctional requirements to include business and stakeholder requirements, data and information requirements, data




integration, metadata, data quality, service levels and performance

Plan and facilitate requirement gathering workshops using a variety of techniques such as Joint Application Design (JAD) sessions, interviewing, brainstorming, job shadowing, user stories

Document business, system processes and requirements

Engage and speak with senior management as appropriate

Create and facilitation of testing strategy, test plans and test scripts

Analyze, categorize, document, and validate requirements to the appropriate level of granularity so that technical teams can translate to system design

Work with quality assurance and business teams in defining the QA (Quality Assurance) strategy, test plans and use cases for QA activities

Convey planned and unplanned activities to appropriate parties as needed

Anticipate and understand the impact of changes in business objectives and its effect on project scope and the downstream impact
Job Requirements
Bachelor's degree in IT or related field

At least five years of work experience as a business analyst with working knowledge of multiple areas of Business Analysis (concepts, principles, and practices)

Participate in a rotating on-call schedule providing support after hours, weekends and holidays

Understanding of software development lifecycle and models/methodologies

Prior experience in Agile environment is required

Knowledge of SQL is a plus

Experience on projects involving data analysis, data mapping, data integration and/or data warehousing is a plus

Knowledge of data profiling, cleansing and data conversion processes, techniques and/or tools is a plus

Understanding of data management principles, data modelling concepts and techniques

CBAP (Certified Business Analysis Professional) and/or CDMP or CBIP certification(s) is preferred

Analytical, problem-solving, and decision-making skills, leveraging both logic and creativity to interpret complex concepts and information

Ability to adjust approach to meet all types of customer communication styles, preferences, and management levels

Proficiency in translating technical verbiage and complex processes into business-friendly terms

Must have clear interpersonal, written, and verbal communication skills

Demonstrate ability to quickly build relationships within and between individuals and cross-functional teams and respond to customers in a compassionate manner

Be a self-starter, highly flexible and adaptable

Must be Highly organized with good time management and follow-up skills

Strong Facilitation and meeting management skills

Must have willingness to learn and proactively accept and manage change to accomplish positive outcomes

Minimal travel as needed