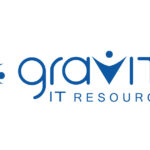 Job Title: Accountant
Location: Delray Beach, FL
Job Type: Direct Hire
Referral Bonus: $1,600
Job Summary:
We are seeking a diligent and detail-oriented Accountant with a primary focus on payables, budgeting, FP&A, and cash flow. This role will provide support in receivables, ensuring smooth financial operations for our client.
Responsibilities:
Accounts Payable Management:
Process invoices, ensure accuracy, and maintain organized records.

Timely payment processing and reconciliation of vendor statements.

Vendor communication and issue resolution.
Accounting:
Maintain accurate financial records, including ledgers and journals.

Assist in budget tracking and financial data entry.
Receivables Support:
Assist in customer invoicing and payment tracking.

Address basic accounts receivable inquiries.
Financial Record Maintenance:
Ensure accurate data entry and organization of financial documents.

Collaborate with the team to maintain clean and updated financial records.
Compliance and Reporting:
Help prepare basic financial reports and support compliance with financial regulations.
Financial Planning & Analysis:
Conduct comprehensive financial analysis by creating detailed forecasts, analyzing variances, and providing actionable insights to drive strategic decision-making and optimize financial performance.

Prepare and present accurate and concise financial reports, including budgeting, forecasting, and trend analysis, to senior management, offering valuable insights to support key business initiatives and improve overall financial planning strategies.
Qualifications:
Bachelor's degree in Accounting, Finance, or related field (preferred).

Proven experience in basic bookkeeping and accounts payable.

Proficiency in accounting software (e.g., QuickBooks, Xero).

Strong attention to detail and organization.

FP&A experience.

Basic understanding of accounting principles and financial regulations.

Effective communication and teamwork skills.

Intermediate Excel skills.