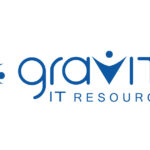 Job Title: Senior Business Analyst
Location: Charlotte, NC 
Job-Type: Contract
Referral Fee: $500
Employment Eligibility: Gravity cannot transfer nor sponsor a work visa for this position. Applicants must be eligible to work in the U.S. for any employer directly (we are not open to contract or "corp to corp" agreements).
Position Overview:
Gravity is looking for Senior Business Analyst to spearhead our client's Appian-focused approach to conduct business process efforts.
The successful candidate will possess 7+ years of experience as a Business Analyst assisting in delivering software. Comprehensive knowledge of Appian, agile methodology, and documentation methods are also required.
Our client is a global investment management firm. They source differentiated opportunities and build long-term portfolios across public and private fixed income, real estate, ad specialist equity markets. With investment professionals based across the globe, the firm is able to effectively serve its clients and their 350 billion AUM. 
Duties & Responsibilities:
· Work with stakeholders to understand business needs & visions, convert requirements into tangible solutions
· Effectively use the Appian platform for business process management and automation
· Collaborate with teams to design solutions that align with business objectives and regulatory requirements
· Act as a bridge between technical and business teams, ensuring seamless communication and understanding 
· Collaborate with stakeholders to conceptualize and define features based on business requirements
Required Experience & Skills:
· 7+ years of experience as a Business Analyst, preferably within the financial sector 
· 7+ years of experience effectively driving software in an asset management setting
· Experience with the Appian Business Process Management format
· Working knowledge of Azure Boards or a similar tool
· Agile certification is a plus