Workday Adaptive Planning Consultant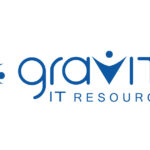 Job Title: Workday Adaptive Planning Consultant
Location: Charlotte, NC 
Job-Type: Contract
Referral Fee: $500
Employment Eligibility: Gravity cannot transfer nor sponsor a work visa for this position. Applicants must be eligible to work in the U.S. for any employer directly (we are not open to contract or "corp to corp" agreements).
Position Overview:
Gravity is looking for a Workday Adaptive Planning Consultant to spearhead our help support our client's Adaptive Planning team.
The successful candidate will possess 4+ years of experience in Workday Adaptive Planning. Comprehensive knowledge of line item work, reporting, and visualization building are also required.
Our client is a global investment management firm. They source differentiated opportunities and build long-term portfolios across public and private fixed income, real estate, ad specialist equity markets. With investment professionals based across the globe, the firm is able to effectively serve its clients and their 350 billion AUM. 
Duties & Responsibilities:
· Assist with the FP&A team's monthly close process as it relates to Adaptive – reconciling numbers and assisting with any issues
· Suggest and support best practices with regards to system maintenance, configuration, updates, development, testing, and security
· Proactively identify opportunities for improvement and implement projects to streamline business processes
· Develop and maintain Adaptive Planning reports, sheets, dashboards, visualizations 
· Collaborate with business partners to understand requirements
Required Experience & Skills:
· 7+ years of experience in Workday Adaptive Planning
· 7+ years of experience supporting FP&A teams, specifically in the asset management space
· 7+ years of experience improving business processes as it relates to Adaptive Planning
· 7+ years of experience reporting on data in Adaptive Planning
· 7+ years of experience building visualizations in Workday