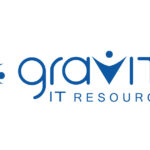 Job Title: Executive Coordinator
Summary of job contents
Lead the professional o?ce administration and general support for the Chief Operating O?cer, NAM Region. Professionally handle a diverse group of important external callers and visitors as well as internal contact at all levels of the organization. Key liaison to accomplish the agenda and objectives of the COO across the organization. Key partner in managing details and plans for success of the region. Key steward of communications and professionalism of the o?ce and brand.
Key accountabilities
Serves as a project coordinator and personal assistant.

Key responsibilities include but not limited to owning the schedule for the o?ce of the COO, scheduling and organizing meetings, scheduling travel, research and compiling of international and/or domestic data and kpi's, developing reports, presentations and completing any/all projects as assigned. Self-su?cient and con?dent to lead the planning and execution of large, complex, global meetings.

Provides support to the operations input into quarterly QBR and other management meetings

Provides general administrative support including but not limited to answering phones, mail distribution, maintaining and ordering o?ce supplies, maintaining local literature, ?ling, proofreads and checks typed and other materials for accuracy, completeness and compliance with policies and procedures

Reviews, determines the priority and routes incoming correspondence, reports, requests and instructions; handles or refers matters as directed

Acts a liaison in coordinating matters between the COO o?ce and other department heads and managers across the global organization

Manages concur and expenses

Assists in preparing power points and executive presentation materials as needed

Coordinate campus and operating regional calendar

Professionally communicates to all levels of the organization protecting con?dential information and knowing how to navigate sensitive situations and information

Collaborates with other Executive Admins to coordinate large scale events; hosting of regional and foreign Executives

Applies o?ce management best practice (O?ce production system)

Acts as an agent of cultural change on behalf of the COO in order to drive organizational development
Knowledge and Experience
HS Diploma and secretarial or business school experience
5-7 years of relevant business experience necessary.
Requires Strong MS Word, Excel, PowerPoint knowledge
Excellent communication skills
English language, Spanish a plus