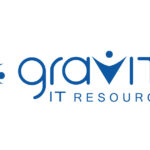 Job Title: Mobile Developer
Location: Tallahassee, FL (On-Site)
Job Type: Contract (Through 6/30/2024)
Job Overview:
We are assisting our client in finding a talented and experienced Mobile Developer with a proven track record in both iOS and Android platforms. The ideal candidate will have a minimum of 3 years of hands-on experience developing and maintaining mobile applications. You will play a crucial role in designing, developing, testing, and deploying high-quality mobile applications that align with our client's vision and goals.
Key Responsibilities:
Design, develop, and maintain featurerich mobile applications for both iOS and Android platforms.

Collaborate with crossfunctional teams, including designers and product managers, to create seamless and intuitive user experiences.

Code Quality and Optimization:

Write clean, efficient, and well-documented code.

Conduct code reviews to ensure high code quality and adherence to best practices.

Optimize mobile applications for maximum speed and scalability.

Platform Expertise:

Demonstrate proficiency in both iOS (Swift) and Android (Kotlin/Java) development.

Stay updated with the latest advancements and trends in mobile development for iOS and Android.

Problem Solving:

Identify and address bottlenecks, bugs, and other issues in a timely manner.

Troubleshoot and resolve complex technical challenges related to mobile development.

Collaboration:

Work closely with cross-functional teams to understand requirements and contribute to the overall product roadmap.

Collaborate with QA engineers to ensure the delivery of high-quality, bug-free applications.
Qualifications:
Bachelor's degree in Computer Science, Engineering, or a related field.

Minimum of 3 years of professional experience in mobile application development.

Strong proficiency in both iOS and Android development, with a portfolio of released applications.

Experience with thirdparty libraries, APIs, and frameworks.

Solid understanding of mobile UI/UX principles.

Excellent problemsolving and debugging skills.

Upto-date knowledge of industry trends and emerging technologies.

Strong communication and collaboration skills.