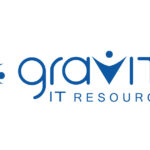 Job Title:  Data Reporting Analyst
Location:  Salt Lake City, Utah
Job-Type:  Contract to Hire
Salary Range:  80K – 90K
Referral Fee:  $500
Employment Eligibility: Gravity cannot transfer nor sponsor a work visa for this position. Applicants must be eligible to work in the U.S. for any employer directly (we are not open to contract or "corp to corp" agreements).
Position Overview:
The Data Reporting Analyst will collaborate with team members, stakeholders, and clients to deliver an enhanced data reporting experience.  You will support a wide variety of business stakeholders with rapidly evolving reporting needs.  Your daily tasks will be highly varied and could include helping to maintain data integrity across a wide array of topics.  Duties analyst will provide valuable input so that the data analytics team can meet stakeholder requirements and deploy analytics efficiently and at scale.  You will help evolve and implement new best practices in order to continually improve processes and outcomes. 
Duties & Responsibilities:
Building SQL Queries and defining data sets

Building reports (SSRS and Tableau)

General Project Management and Documentation
Required Experience & Skills:
2 years' experience with SSRS

2 years' experience with SQL (SQL, T-SQL, MySQL, Postgres/PostgreSQL, etc.)

Experience with/exposure to Tableau a plus

Documentation experience (documenting business documents, training documents, etc.)

BA/BS degree in Mathematics, Computer Science, Business Administration, or Analytics related field or 4+ years of equivalent experience in development, reporting, analytics.