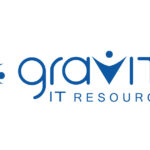 Job Title: UI Frontend Developer
Location: Hybrid in Dania Beach (1-2 days a month)
Gravity is looking for a UI/Javascript Engineer to power the development of our client's new enterprise scale eCommerce website/platform.  This position will report directly to the GM of Product Engineering and will be responsible for designing, developing, testing, deploying, maintaining and improving technology products to support the evolution of travel products.
The successful candidate must have at least 3 years' experience in an engineering role with strong experience using JavaScript, React, and NodeJS. Good understanding of software engineering environments and standards is required, along with a deep understanding of Internet technologies, protocols and methodologies for delivering web-based products.
Our client is major travel company that is building out their technology team and eCommerce application here in Broward County.  Engineering reigns supreme with this client, making it a great place to work for individuals that have solid tech skills and want to work with most innovative technologies. Our client's corporate culture is focused on safety, caring, integrity, passion and fun.  If you are looking to be a part of a start-up environment with the support and resources of a large enterprise, this could be the company for you!
Essential Responsibilities:
Developing the latest user-facing features using React.js and maintain existing React.js applications

.

Knowledge of React and common tools used in the wider React ecosystem, such as such as Next.js, Redux, RESTful APIs, TypeScript, and remote deployment tools

Knowledge of NodeJS, and frameworks such as NestJs.

Translating Figma designs and wireframes into high quality code, develop and manage technology products from conception to retirement

.

Automate tests and deployment procedures to minimize downtime and disruption.

Create and promote a work environment focused on engineering excellence to attract, develop and encourage a culture of technical innovation

.

Help manage a collection of external technology products used to deliver business products.

Other duties as assigned.
Minimum Experience and Qualifications:
Bachelor's Degree in Computer Science or related technical field or equivalent practical experience with demonstrated capability to perform job responsibilities through four (4) previous years of experience and education.

At least

four

(

4

) years' experience in an engineering role.

Good understanding of software engineering environments and standards.

Deep understanding of Internet technologies, protocols and methodologies for delivering web-based products.

Excellent verbal and written communication skills.

Excellent organizational and strategic time management skills.

Flexible and able to work at any time, including nights, weekends and holidays.

Available for occasional overnight travel (10%).

Able to pass a ten (10) year background check.

Must be legally eligible to work in the country in which the position is located.