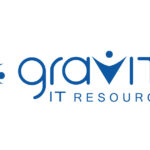 Job Title: Advanced Database Administrator (DBA)
Location: Tallahassee, FL (Hybrid)
Job Type: Contract
Referral Fee:
Employment Eligibility: Gravity cannot transfer nor sponsor a work visa for this position. Applicants must be eligible to work in the U.S. for any employer directly.
Position Overview:
The DBA team ensures application and processing architectures, data dictionaries, and database schemas meet department standards. The Database Administrator will assist in design, development, amendments, and optimization of schema to support system requirements. They must comprehend database and warehousing design across multiple platforms and environments. Collaboration with a team to develop a comprehensive data architecture that supports the Department's needs and meets Department and AST security standards is essential.
Education:
• Bachelor's degree in computer science, Information Systems, or related field or equivalent work experience.
Required Experience and Skills:
Minimum of five (5) years of experience in database administration for specified platforms. Experience with GIS and spatial databases.

Experience with SQL Server 2008R2, 2012.

Experience with Oracle 10g and above.

Experience with Azure SQL is a plus.

Experience with managing ArcGIS for Server is a plus.
Duties and Responsibilities:
Conduct daily operational and database administration tasks.

Plan, design, implement, and support database structures.

Monitor and tune database performance.

Develop and maintain database admin procedures and documentation.

Perform SQL Code reviews.

Assist with training and mentoring technical staff.

Engage in other database or infrastructure tasks as required.
Job-Specific Knowledge, Skills, and Abilities:
Knowledge of relational database management systems principles, design, and practices.

Ability to work independently on large enterprise database issues and problems.

Knowledge of ESRI SDE Geodatabases.

Ability to plan, organize, coordinate, and prioritize work for oneself or lower-level database analysts.

Skill in customer service.

Ability to work effectively with Project Managers, Business Analysts, Data Analysts. Ability to prepare complex database specifications and design relational databases.

Skill in interpreting technical information related to programming and data processing.