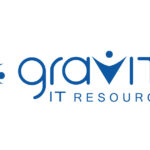 Job Title:  Scrum Master
Location:  Utah
Job-Type:  Contract
Salary Range:  $110K – $140K
Referral Fee:  $1,000
Employment Eligibility: Gravity will consider US Citizens, Green Card Holders and those with full-time US Employment Authorization (H-1B Candidates).  We are also open to contract or "corp to corp" agreements for highly qualified candidates.
Position Overview:
Gravity IT is seeking a Scrum Master to work on a comprehensive modernization initiative replacing a set of legacy systems.  Working in this role will provide a unique opportunity to combine the latest technologies, best-of-breed software packages, and custom development to deploy refreshed code bases to replace legacy system data collection and reporting apps and reports from the ground up.
Duties & Responsibilities:
Organize and lead Scrum ceremonies according to the needs of the team.

Support the team in developing the necessary skills and provide guidance on how to maintain an agile mindset.

Ensure the team is following best practices and delivering the work they commit to deliver.

Mentor and coach, the team as needed in self-organization and cross-functionality.

Assess the agile maturity of the team and organization and coach the team to higher levels at a pace that is sustainable while adapting to the changing needs of the team and environment. 

Remove impediments or guide the team to remove impediments.

Facilitate discussion, decision making, and conflict resolution. 

Effectively communicate with internal and external stakeholders, team members and staff.

Support and collaborate with the Product Owner, especially on backlog refinement and maintenance. 

Work with other Scrum Master(s) to ensure dependencies are prioritized appropriately across teams and in participating in community of practices sessions to share best practices.

Manage up and down, including challenges and successes to the USIMS Program Manager.

Other duties as assigned.
Required Experience & Skills:
3+ years' experience as a Scrum Master. You have spent time in the trenches and have been able to apply Shu Ha Ri concepts to more than one team, and at different levels.

Agile Experience in multiple agile environments. You know when and where to apply Kanban, Scrum, or XP and are not committed to any specific framework unless it works for the team.

Interpersonal Relationships – Candidates must demonstrate the ability to work well with others of all personality types while demonstrating problem-solving and the ability to prioritize tasks.

Communication – Candidates must demonstrate the ability to communicate in verbal and written form with both technical and non-technical personnel.  

Initiative – Candidates must demonstrate success as a self-starting, hardworking and inquisitive worker.

Teamwork – Candidates must demonstrate the ability to work with cross-functional teams to deliver on a common goal.
Nice to Have Experience:
 
Scrum Master or Project Manager Certifications (CSM, PSM, CAP, etc.)