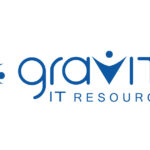 Job Description :
The Senior Tech Product Manager is the bridge between Business/User needs and Software Development execution. Their mandate is to ensure that the right product is built to serve the goals of the organization. This position will work closely with Software Engineering leadership to develop internal products that drive organizational efficiencies through increased business process automation and validation. Working with Technical Teams and Software Architects this individual will work to specify technical requirements of software solutions architecture to meet the needs of the business. This individual will be able define technical and business requirements in order to bring projects to completion. This individual will collaborate with core product development as appropriate to support the operational aspects of bringing new products to market.
What You Will Do
Requirements gathering, specification and support for software development teams.

Document success criteria, technical and detailed functional requirements (including feature-level and system-level workflows, as appropriate) for any given project and review/provide support to development team to ensure requirements are feasible and fully understood. 

Project Prioritization and Dependency Management

Define standards of value assessment for technical projects aligned to the goals of the business.

Evaluate and prioritize interdependent initiatives, define and socialize proposed product implementation plans, move to execution and deliver, measure and communicate success back to the business.

Consistently advocate for value of technical projects to non-technical audiences through translation to core business alignment.

Rollout and successful product launch

Create and updating customer facing internal support and training materials.

Managing communication and deployment integration with interdependent teams adjacent to the Software Engineering organization.

Create cadence and process to measure success criteria after a feature, capability, or product is launched.
What We Need
6+ years of software product management experience with at least 3 years working in agile environments.

Expertise with SQL

Must have experience with Cloud Platforms and critical components like S3, RDS, Kafka, Airflow, Apex and Jira

Must have experience building and launching complex operational platform services leveraging event driven architecture

Must have experience with databases, APIs and n-tier architecture

Previous corporate experience working as a Software Engineer/Application Developer/Programmer before moving into Product Management

Strong knowledge with engaging in system design with engineering involving web applications

Strong ability to analyze raw data, draw meaningful conclusions and report conclusions in a clear, understandable format to all process owners / management teams

Proven ability to ruthlessly prioritize between what we could do vs what we should do
Desired Qualifications
Experience with AdTech, Operational/Logistics or Healthcare solutions

Experience with event-driven architectures

Workflow Market Experience with content related work, content management and content publishing and advertisement.

MBA is desirable.
What You Will Need to Succeed
Excellent interpersonal and communications skills – comfortable presenting to CxO level customers and internal audiences.

Capable of working in a dynamic, change-intensive environment, while delivering consistent operational results.