Business Analyst – Corporate Treasury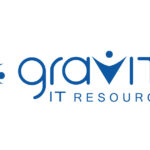 Job: Business Analyst – Corporate Treasury
Location: Miami, Florida (Hybrid – 3 Days/Week)
Referral Bonus: $100 +/- Month
Must be US Citizen / Green Card Holder
**No 3rd Parties**
Overview:
The Business Analyst will be responsible for comprehending and executing the strategic direction of Financial Applications within the Corporate Domain. This role involves translating this direction into product roadmaps, user stories, product specifications, diagrams, and more. The Business Analyst collaborates with various business, technology, and operations team members and leaders to collect and analyze business requirements and outcomes, thereby shaping product strategy and direction.
Principal Duties and Responsibilities:
Demonstrates self-motivation, with the ability to work both independently and as part of a team.
Remains flexible and adaptable to changing priorities and tasks.
Operates effectively under pressure while maintaining composure and professionalism in a dynamic environment.
Displays effective communication skills.
Understands the correlation between business drivers and IT processes, and communicates this through documentation and process mapping.
Engages in Confluence and JIRA story writing and performs administrative duties.
Provides status updates for assigned product workstreams.
Collaborates with product owners, product analysts, and development teams to develop solutions that facilitate scalability across the enterprise.
Gathers requirements using various methods, including interviews, workshops, surveys, business processes, use cases, and business and workflow analysis.
Creates business requirements, process level flows, user stories, functional specifications, use case and activity diagrams, and system design specifications.
Maximizes the utilization of systems and tools, promoting industry best practices for automation technology innovations.
Assists in defining roadmaps and business priorities across all domains.
Technical Skills:
Possesses an understanding of technology used in the Business/Financial Domain.
Executes assigned tasks with minimal supervision.
Quickly comprehends technical and business concepts.
Reviews, analyzes, and modifies systems, including configuration, testing, and deployment, to meet business needs.
Independently resolves technical problems within their assigned area.
Supports User Acceptance Testing before deliverables move to Production.
Collaborates with subject matter experts in the analysis and modeling of business processes and capabilities.
Utilizes reporting tools for data extraction and manipulation.
Recognizes when to escalate issues to more senior associates.
Provides level 2 support functions.
Implements solutions in alignment with IT strategy and standards.
Applies systems analysis techniques and procedures, including consulting with users, to determine hardware, software, or system functional specifications, or the design, development, documentation, analysis, creation, testing, or modification of computer systems or programs.
Experience and Education:
5+ years of relevant experience.
Preferred degree and/or multiple business analyst-related certifications.
Additional Skills:
Diligent and prompt in actions.
Maintains effective working relationships and supports company leadership and teams.
Supports the presentation of production-ready work from sprint development activities.
Embraces change readily.
Fosters a supportive and collaborative teamwork environment, encouraging teamwork in others.
Engages with integrity and ethics, upholding organizational values.
Sensitive and responsive to internal and external needs, maintaining a positive attitude and willingness to seek solutions.
Demonstrates operational awareness in problem-solving.
Understands the company's philosophy on diversity in the workplace.