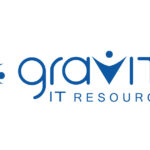 Job Title: Business Management Specialist (Business Analyst)
Job Location: Tallahassee, FL (On-Site)
Job Type: Contract (Through 6/30/2024 with high chance of extension)
Daily Tasks and Responsibilities:
The Business Management Specialist will serve as the principal line of communication for the project team. The duties and responsibilities of this position are as follows: 
Lead and/or assist in business requirement gathering sessions (Joint Application Development)

Work closely with customers, stakeholders, and IT software developers to document business requirements

Develop As-Is, To-Be, and other required business analysis documentation

Develop and lead the implementation of business process improvement recommendations

Maintain all project artifacts in accordance with Program Management Office standards and other documentation as necessary to ensure compliance with chapter 60GG-1, Florida Administrative Code (F.A.C.)

Serve as a liaison with users

Follow a standard set of practices that ensure the integrity and quality of project artifacts

Manage expectations of diverse stakeholders and provide regular briefings to executives

Work independently as part of a larger cross-functional team

Help with project coordination, support, and documentation.
Required Qualifications:
Certification in Business Analysis from a reputable body, such as the Certified Business Analysis Professional (CBAP) from the International Institute of Business Analysis (IIBA) or the Professional in Business Analysis (PMI-PBA) from the Project Management Institute (PMI)

Minimum of five (5) years of experience as an IT Business Analyst, with exposure to both Agile and Waterfall methodologies

Demonstrated expertise in business and technical requirements analysis, as well as business process design

Proficiency in creating detailed documentation, including user stories and IT system requirements

Strong experience in coordinating project teams and leading initiatives to achieve overall objectives

Excellent computer skills, particularly with Microsoft Office applications (Word, Excel, PowerPoint, Visio)

Strong leadership, negotiation, and cross-departmental collaboration skills

Excellent verbal and written communication abilities

Experience in meeting facilitation and the creation of comprehensive documentation and reports.
Preferred Qualifications:
Prior experience working on projects within a law enforcement environment or on projects compliant with Criminal Justice Information Services standards

Familiarity with the unique requirements and constraints of criminal justice information systems

Experience in re-engineering business processes within a law enforcement or criminal justice context

Proven ability to communicate effectively with law enforcement personnel, understanding the nuances and sensitivities of such interactions

Experience preparing and delivering briefings to management, especially within a law enforcement or criminal justice framework

A track record of effective problem-solving and initiative in complex environments, particularly those related to law enforcement or criminal justice.