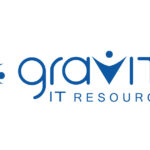 Job Title: OCM Consultant
Job Location: Tallahassee, FL (On-Site)
Job Type: Contract (Through 6/30/2024 with a high chance of extension)
Daily Tasks and Responsibilities:
The OCM Consultant will serve as the principal line of communication for the project team. The duties and responsibilities of this position are as follows:
Developing and executing change management strategies and plans to ensure maximum employee adoption with minimal resistance

Conducting change impact assessments, including stakeholder identification, impact analyses, and change readiness evaluations

Utilizing structured methodologies and tools to create stakeholder engagement, communications, and learning strategies

Producing key deliverables such as communication plans, coaching plans, training plans, resistance management plans, and readiness assessments

Translating system and process changes into actionable activities for employees and stakeholders

Collaborating with various business units to ensure consistent change adoption across the organization

Creating and managing comprehensive stakeholder engagement plans, anticipating and addressing potential resistance

Identifying potential risks and devising appropriate mitigation tactics

Developing, executing, and monitoring a program communications plan

Coaching executive leadership and other key stakeholders to facilitate successful change

Establishing efficient communication processes, including preparation, utilization of channels, review, and distribution mechanisms

Advocating for and implementing activities that promote user education and adoption of new services and technologies

Formulating and executing the program's training/learning initiatives

Evaluating success through Customer Experience and Satisfaction metrics

Ensuring the timely execution of all OCM-related project deliverables

Providing mentorship and guidance to other team members as needed

Undertaking other duties as assigned within the project scope.
Required Qualifications:
The Department requires the following experience, skills, and/or knowledge for this position:
At least five (5) years of recent experience in organizational change management, with a focus on communications and leading enterprise-level process improvement projects within IT environments

Strong project management skills, including proficiency with tools like Microsoft Project, and a comprehensive understanding of change management principles and methodologies

Demonstrated resilience in navigating ambiguous situations, with strong decision-making and problem-solving capabilities

Effective communication skills with a customer-service and teamwork-oriented approach

Experience in mentoring teams, and influencing collaborative efforts, with a history of working alongside technical IT teams and business users.
Preferred Qualifications:
The Department prefers the Candidate to have the following experience, skills, and/or knowledge for this position: 
Hold a relevant change management certification (e.g., Prosci, Certified Change Management Professional, Accelerating Implementation Methodology, or Change Management Specialist)

Previous experience in government projects, with a preference for those involving law enforcement or criminal justice

Proactive problem-solving skills and strong initiative

Exceptional communication abilities, capable of engaging effectively with diverse stakeholders

Proficiency in negotiation and mediation techniques

Demonstrated skills in facilitation and team-building exercises

Familiarity with IT standards within criminal justice environments, including knowledge of Criminal Justice Information Services standards, if applicable; and

Experience managing large-scale OCM initiatives, particularly those with extensive user bases and in high-paced environments.