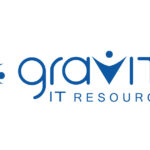 Job Title: Project Manager
Job Location: Tallahassee, FL (On-Site)
Job Type: Contract (Through 6/30/2024 with high likelihood of extension)
Job Duties and Responsibilities:
The Project Manager will serve as the principal line of communication for the project team. The duties and responsibilities of this position are as follows:
 
Develop and manage resource-loaded and leveled project plans

Maintain project metrics in accordance with established standards

Serve as a liaison with users

Provide hands-on leadership for complex projects

Provide project progress reports to internal and external stakeholders, as well as executive leadership

Manage project spend plans

Manage resources for associated projects

Maintain all project artifacts in accordance with Program Management Office (PMO) standards and other documentation as necessary to ensure compliance with Chapter 60GG-1, Florida Administrative Code (F.A.C.)

Lead and/or assist in requirement gathering sessions for Joint Application Development (JADs)

Work closely with customers, stakeholders, and IT software developers to document business requirements

Develop As-ls, To-Be, and other required business analysis documentation

Lead and develop the implementation of business process improvement recommendations

Follow a standard set of practices that ensure the integrity and quality of project artifacts

Manage expectations of diverse stakeholders and provide regular briefings to executives

Work independently as part of a larger cross-functional team.
Required Qualifications:
Ten (10) years of IT work experience, including five (5) or more years managing projects and experience with projects in multiple technologies and business functions.

Project Management Professional (PMP) Certification, with a strong preference for candidates who have managed large-scale financial system projects

Minimum of five (5) years of experience in leading successful, large-scale projects in the financial sector, demonstrating a deep understanding of industry-specific regulations, compliance, and market trends

At least five (5) years of hands-on experience utilizing project management software like Microsoft Project or Primavera, specifically for financial projects. Familiarity with Agile tools like Jira should be minimal as the focus is on traditional project management approaches.

Five (5) or more years of expertise in developing, maintaining, and executing detailed project plans based on work breakdown structures, specifically for projects related to financial systems or services

Proven track record over five (5) years of adhering to PMO methodologies, specifically on the waterfall methodology, and maintaining high-standard documentation that is compliant with financial industry regulations

Demonstrated skill over a minimum of five (5) years in meeting facilitation, capturing accurate minutes, and ensuring clear, actionable outcomes, particularly in a financial corporate environment.

Five (5) or more years of experience in creating, managing, and presenting internal and external status reports, with the ability to translate financial jargon into understandable, actionable insights for various stakeholders

Minimum of five (5) years managing risk and issues within projects with a specific emphasis on identifying and mitigating financial risks, including compliance and regulatory risks

Consistent record of delivering project outcomes within the predefined scope, schedule, costs, and quality constraints, especially in a financial context

Demonstrated ability to coordinate multiple project teams and align their efforts to meet overarching objectives in a financial project setting

Excellent communication skills with the ability to collaborate effectively across various departments and external partners, including clear, persuasive communication with stakeholders in the financial sector

Proven leadership and negotiation skills with an emphasis on leading teams in the financial industry and navigating the complex, high-stakes negotiations typical of this field.
Preferred Qualifications:
Experience working on state or federal government projects, particularly those interfacing with professional law enforcement agencies or operations, with an emphasis on understanding the compliance and regulatory landscape governing financial systems and criminal justice information

Prior involvement or familiarity with Criminal Justice Information Services (CJIS) standards and policies, demonstrating an understanding of the security and compliance requirements for handling criminal justice information and related financial data

Experience coordinating with technical programming teams within or for law enforcement agencies or entities adhering to CJIS standards, showcasing the ability to manage projects that bridge the gap between technical, financial, and law enforcement sectors

Proactive, self-driven professional with a proven "take charge" attitude and the initiative to solve complex problems, especially those at the intersection of finance, technology, and law enforcement

Strong communication skills with proven experience effectively communicating with diverse stakeholders, including direct interactions with law enforcement personnel, government officials, and financial sector representatives

Knowledge of IT standards and security protocols in a criminal justice environment, particularly as they pertain to financial systems, underscoring the importance of data security, integrity, and compliance with legal standards

Positive team player known for a high-energy level and diligent work ethic; ability to meet or exceed deadlines in a fast-paced, dynamic environment

Exceptional organizational skills to prioritize activities effectively in projects that may have legal implications or law enforcement oversight

Familiarity with the financial industry's trends, market movements, and regulatory requirements, with the acumen to apply this knowledge in a law enforcement context, providing valuable insights for project planning and execution

Experience or knowledge in financial risk management within a law enforcement or CJIS-regulated environment, bringing a significant advantage in ensuring project compliance with all relevant legal standards and regulations.