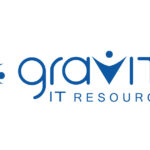 Job Title: Project Manager
Location: Tallahassee, FL (Hybrid)
Job Type: Contract
SUMMARY: 
Responsible for working collaboratively across different departments to implement projects/programs that help deliver business value, meet financial revenue, operating efficiency, and strategic goals, as well as regulatory requirements. Creates and maintains project plans, monitors progress for multiple projects, acts as liaison between IT and various divisions to prepare presentations for management. Keeps all stakeholders informed of developments on the projects he/she manages. Executes projects covering the full range of the project life cycle — scope definition, requirements gathering, development, testing, implementation, and monitoring and control. Coordinates test plans to meet project requirements and helps drive user acceptance testing to produce quality deliverables.
ESSENTIAL DUTIES AND RESPONSIBILITIES
 
Responsible for project management deliverables such as project charter, project schedule, communication plan, required status meetings, and others.

Assist CSP in preparing responses to contractor/project partner plans and deliverables. Planning and identifying quality requirements, estimating costs, and determining budgets.

Develop and manage a project management plan, monitor the project work, and manage any necessary changes, issues, and coordinate resolution.

Identify and manage project risks, planning for documentation of potential risks, assist with implementing and managing mitigation strategies.

Prepare and present project status reports and metrics, defining and developing schedules and/or activities, estimating resources and activity durations; monitor the progress of a project; compare actual performance against planned/scheduled performance; adjust schedule/resources to ensure that key milestones are reached

Planning and identifying human resource needs
Required Experience & Skills:
7-10 years of demonstrated success in Information Technology (IT).

4+ years of experience managing projects and experience with projects in multiple technologies and business functions

5+ years of experience leading a team in problem solving and risk management of a project.

5+ years of experience making relationships across a matrixed enterprise with excellent and efficient communication.

PMP Certification

State or Federal Government experience highly preferred.