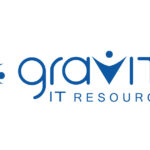 Job Title: Agile Coach
Location: Hybrid – South Florida 
Job-Type: Contract
Referral Fee: +/- $120/Month
Employment Eligibility: Gravity cannot transfer nor sponsor a work visa for this position. Applicants must be eligible to work in the U.S. for any employer directly (we are open to "corp to corp" agreements).
Position Overview:
Gravity is looking for an Agile Coach, who will serve as a seasoned expert in Agile methodologies, practices, and principles.
The successful candidate will involve becoming a trusted and knowledgeable partner for leadership, stakeholders, and teams, guiding them through all aspects of Agile Transformation. 
Our client is a $17B, Fortune 200 company in the automotive retailing, distribution and services industry.  They are currently ranked in the Top 20 companies to work for in the US by Fortune Magazine, Top 20 best companies for diversity and have an amazing work culture and impressive long-term growth prospects.
Key Responsibilities:
Agile Transformation Leadership: Lead and orchestrate enterprise-wide Agile transformations, with a focus on optimizing Agile methodologies to align with the organization's unique needs.
Coaching and Mentoring: Provide expert coaching and mentoring to teams, managers, and executives, fostering the development of advanced Agile capabilities and cultivating a culture of continuous improvement.
Advanced Training and Workshops: Design and deliver advanced training sessions, workshops, and educational programs tailored to the specific needs of advanced Agile practitioners.
Assessment and Strategy: Conduct in-depth assessments of current Agile practices, formulate advanced Agile strategies, and offer strategic guidance to drive organizational excellence.
Change Management: Collaborate closely with leadership to drive cultural change, challenge the status quo, and promote innovation and adaptation throughout the organization.
Performance Metrics: Define and measure advanced Agile performance metrics and key performance indicators to monitor the impact of Agile adoption and continuous improvement efforts.
Obstacle Resolution: Identify complex impediments and roadblocks to Agile success, working collaboratively with teams to implement creative and effective solutions.
Innovation and Thought Leadership: Stay at the forefront of Agile trends and thought leadership, bringing advanced ideas and innovative approaches to the organization and clients.
Advanced Agile Practices: Introduce and mentor teams in advanced Agile practices such as Lean, DevOps, and scaling frameworks like SAFe.
Required Experience & Skills:
Differentiate between training, coaching, and mentoring need

Scrum Framework

Kanban

Scaled Agile Framework (SAFe)

Scrum @ Scale

Servant Leadership

Business acumen

Technical acumen

Consultation

Decision making

Executive presence

Communication

Emotional intelligence

Managerial courage

SDLC knowledge