Client Technologies Technician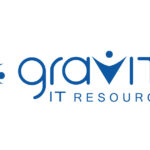 Job Title: Client Technologies Technician
Job Location: Orlando, FL (On-Site)
Job Type: Contract
Job Tasks and Responsibilities:
The Client Technologies Technician will serve as the principal line of communication for the project team. The duties and responsibilities of this position are as follows:
Configure and install software for IT user desktops and laptops;

Installation and support of mobile devices, including laptops, Chromebooks, etc.

Installation and support of Department and Vendor network equipment to include switches, wireless APs, etc.

Network Cabling installations and terminations

Personal Computer (PC) imaging, configuration, and installations (for both Department staff and inmate PCs)

Participate in the installation and rollout of new software packages, upgrades, and new desktop hardware

Maintain desktop software and hardware

Hardware and software troubleshooting (for both Department staff and inmate PCs) Support mobile workforce

Provide Tier 2 support to IT users for basic software and hardware of end-user computing and desktop-based Local Area Network (LAN) systems

Troubleshoot problems using scripts and checklists as guides

Escalate to Tier 3 support when necessary

Document problems and resolutions

Perform end-user training, if applicable

Provide quality customer service

Participate in the testing and evaluation of new desktop packages

Implement prototypes

Provide support for printers and peripherals

Support of inmate education labs to include server and PC imaging, server and PC-based software installations and troubleshooting, group policy implementation, physical security audits and inventories

This position provides regional support in tandem with the Bureau of Field Technology Services.
Required Qualifications:
Two (2) or more years of experience in the provision of Tier 2 Customer Support for desktop computers, printers, scanners, etc.

Experience installing, troubleshooting, and supporting desktop applications and operating systems including, but not limited to, Windows Operating System (OS), Office, Outlook, and Internet Explorer

Experience installing and troubleshooting computer hardware and software to include, but not be limited to, personal computers, printers, and peripherals in both a network and standalone environment

 Valid Driver License.