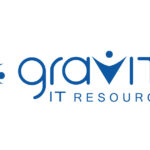 Job Title:  Web Developer
Location: Utah (Hybrid – must be currently located in UT)
Job-Type: Contract
Referral Fee: $1,000
Employment Eligibility: Gravity will consider US Citizens, Green Card Holders and those with full-time US Employment Authorization (H-1B Candidates).  We are also open to contract or "corp to corp" agreements for highly qualified candidates.
Position Overview:
Gravity IT is seeking a Web Developer to support one of its key clients on a long-term (5 year) contract.  In this role, you will work with an existing team developing multiple websites and web applications. 
Duties & Responsibilities:
Build, enhance, and maintain websites and applications.

Leverage experience to select tools/technologies to be utilized for optimal outcomes.

Define requirements for application hosting, system integration, data storage, and deployment.

Work closely with the IT security team to ensure vulnerabilities are protected through the development and education of users.

Assist in evaluating business needs and requirements of organizations and make recommendations of solutions based on current and emerging technology to ensure quality and productivity.

Provides advice, coaching, and educational opportunities to the engineering team.

Assist in technical audits, risk assessment, mitigation, and remediation activities.

Work with Quality Assurance (QA) team in preparing test cases, plans and procedures.
Required Experience & Skills:
Minimum 3-5 years of development experience in the following areas:
Diverse web technologies with specific knowledge of building and delivering relevant websites to support county businesses and online applications.

Various web technologies and programming languages, specific experience with C#, .NET, Azure Functions, SQL, APIs, Entity Framework.

Web service integration (JSON, REST APIs, SOAP, XML).

Front-end development lifecycle, including user interface design, HTML 5, CSS 3, Angular, JavaScript and jQuery.

Visual Studio, Azure DevOps, GIT, MS Office Products, Eclipse, and SharePoint.

Databases and tools including MS SQL, IBM DB2, Azure SQL, CosmosDB and MS SQL Management Studio.