Tier 2 IT Support Desk and VoIP Technician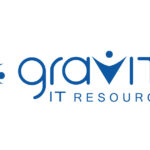 Our new Tier II IT Support Desk and VoIP Technician should be strong in all the most common and popular technologies, located in the Columbus, OH area, and eager to support an array of clients. The time spent in the role will be primarily in house (in Dublin, OH) and occasional client visits.  In addition to strong technical aptitudes, backed by at least 2 years of hands-on experience, this person is a good communicator and can manage well when the client needs strong guidance. This person should be prompt and know the importance of communicating ETAs to our clients. You should be skillful at documenting tickets and actions taken and will work alongside teammates as needed for larger projects. You should be comfortable in integrating and solving problems in environments rich in Windows Server, Microsoft 365, Entra ID (Azure), firewalls, backup systems and more.  There will be daily responsibilities for maintaining the design and integrity of a cloud-hosted VoIP system with assistance from our Senior Network Architect.
Knowledge, Skills, and Abilities:
Experience required with Windows desktop operating systems

Knowledge of telecommunication systems and cloud-hosted Enterprise VoIP solutions

Session Border Controller experience; Sansay, Ribbon Communications, Cisco, and Oracle are examples of similar products  

Knowledge of VoIP protocols such as SIP, RTP/SRTP including TLS

Fundamental Entra ID (AzureAD) knowledge

Microsoft administration/management experience, including add/remove users and groups, configure file permissions, check event logs, configure and restore from backup, forward mail to other accounts, add aliases, etc

SharePoint management experience

Understanding of TCP/IP and troubleshooting Internet connectivity

Experience with routers and firewalls

Understanding of layer 2 and 3 routing protocols

General understanding of DNS services

Basic working knowledge of Firewall Technologies – Arista, Meraki, Mikrotik etc.

VMware, vSphere, vCenter, and ESXI virtualization knowledge a big plus
Experience preferred with Windows Server

Experience with Ubiquiti products & cloud controllers

Prior MSP experience is extremely preferred.
Position Responsibilities:
Maintaining the design and integrity of the company's cloud-hosted VoIP telecommunication system

Field support calls and email from users with inquiries regarding hardware, connectivity, network, and telecom concerns.

Identify, investigate, and resolve users' problems with computer networks, software, and hardware.

Ticket documentation for actions taken which, in part, assists in communicating billable parts and labor for clients

Documentation of client networks

Guides users through diagnostic and troubleshooting processes, which may include use of diagnostic tools and software and/or following verbal instructions.

Small projects

Assist senior team members on larger projects

Takes ownership of tasks and follows through to ensure complete resolution

Ability to pay close attention to detail while performing technically detailed tasks

Ability and willingness to recognize when it is necessary to ask for technical expertise from others without unnecessarily burdening other team members

Ability to quickly learn new technologies through the use of self-study materials and intuition

Ability to articulate technical information clearly and simply to non-technical people
Requirements of you:
2+ years experience as a help desk technician (preferably MSP experience)

Driven to provide amazing customer service

Ability to work independently during low volume hours when other team members are not in the office

Microsoft Azure Fundamentals certification a plus

MCP, A+ and Network+ certifications are a plus

Must be able to lift up to 40 pounds at times.

Must be able to navigate client offices and reach items both high and low.