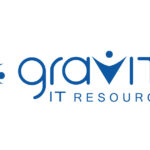 Job Title: Project Coordinator
Location: Minneapolis, MN
Job-Type: Contract 
Referral Fee: $1000
Employment Eligibility: Gravity cannot transfer nor sponsor a work visa for this position. Applicants must be eligible to work in the U.S. for any employer directly (we are not open to contract or "corp to corp" agreements).
Position Overview:
Gravity is looking for a Project Coordinator to spearhead our client's management of small projects and material coordination.
The successful candidate will possess 2+ years of experience in Project Coordination. Experience with MS Office, PO invoices, and Excel are also required
Our client is a leading climate controlled solutions organization. They focus on moving refrigerated items and perishables around the world. The organization puts sustainability top of mind, working to provide these solutions while maintaining a better planet. They have made a commitment to investing in technology and staying cutting edge with the technologies they select.
Duties & Responsibilities:
· Lead material coordination for multiple projects simultaneously 
· Facilitate pilot build readiness meetings with a cross-functional team to provide updates and address schedule risk and mitigation plans
· Formulate expedite plan for each pilot build including forecasting expense and gaining pre-approval
· Place requisitions, request for quotes, and other similar documents related to the the sourcing of product for unreleased parts or prototypes from suppliers
· Manage all aspects of the order from PO placement to invoice. To include PO confirmation, ship date, price confirmation, among other logistical details
Required Experience & Skills:
· 3+ years of experience with coordinating and sourcing materials
· 3+ years of experience forming trustworthy relationships with external supply bases and internal plant teams
· 3+ years of experience communicating necessary to influence and lead 
· 3+ years of experience with MS Office
· Ability to work multiple tasks simultaneously