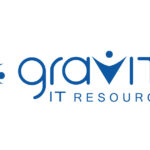 Job Title: Solutions Architect with NetSuite, EDI & Integrations Expertise
Location: Delray Beach, FL
Job Type: Direct Hire
Referral Bonus: $3,000
Position Overview:
Our client is seeking a Solutions Architect with a strong foundation in IT, hands-on experience with NetSuite, EDI, and system integrations. This individual will play a critical role in designing and implementing robust, scalable solutions that support our business objectives and technological infrastructure.
Key Responsibilities:
Solution Design & Implementation

Analyze business requirements and translate them into effective, holistic technology solutions.

Lead the design and implementation of solutions within the NetSuite environment, ensuring alignment with business needs.

EDI Strategy & Management

Architect and optimize EDI solutions, ensuring seamless data interchange with trading partners.

Oversee EDI transactions, maintaining compliance with established standards and protocols.

Systems Integration

Design and implement integrations between NetSuite and other enterprise systems or third-party applications, ensuring data accuracy and system stability.

Collaborate with internal and external stakeholders to define integration requirements and specifications.

Technical Leadership

Collaborate with cross-functional teams to ensure successful solution deployment, from design through post-implementation support.

Offer guidance on best practices, system limitations, and potential enhancements within the realms of NetSuite, EDI, and integrations.

Continuous Improvement

Keep abreast of emerging technologies, integration trends, and NetSuite updates to recommend strategic technology advancements.

Drive innovation by introducing new methods and tools to enhance system capabilities and improve user experience.

Documentation & Training

Produce comprehensive technical documentation, including design specifications, flow diagrams, and user guides.

Facilitate training sessions for internal teams, ensuring optimal utilization of deployed solutions.
Qualifications:
Bachelor's degree in IT, Computer Science, or a related field. A Master's degree or relevant certifications are advantageous.

Minimum 5 years hands-on experience with NetSuite design, customization, and administration.

Demonstrated proficiency in EDI setup, mapping, and management.

Extensive experience in system integrations, with knowledge of tools like Boomi, MuleSoft, or similar.

Strong analytical and problem-solving skills coupled with a strategic mindset.

Effective communication skills, capable of conveying complex technical concepts to non-technical stakeholders.