Data Visualization Consultant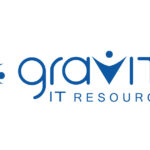 Title: Data Visualization Consultant 
Location: Remote
We are seeking a talented UX/UI Data Visualization Designer to join our team and help us continue to deliver high-quality, user-friendly data visualizations in the financial services sector.
Position Summary:
As a UX/UI Data Visualization Designer, you will play a crucial role in transforming complex financial data into clear, intuitive, and actionable visual representations. You will collaborate with cross-functional teams to design and implement data visualization solutions that enhance user experiences and facilitate data-driven decision-making. This role requires a deep understanding of user-centered design principles, financial data, and the ability to create visually compelling and informative dashboards.
Key Responsibilities:
1. Data Visualization Design: Create compelling data visualizations,
including interactive dashboards, charts, and graphs, to present financial
data in a clear and meaningful way.
2. User Research: Conduct user research and gather insights to inform data
visualization designs, ensuring they meet the needs and expectations of
financial professionals and clients.
3. Prototyping: Develop interactive prototypes and wireframes to
communicate design concepts and validate ideas with stakeholders.
4. Collaboration: Collaborate closely with stakeholders, developers,
product managers, designers, and other team members to ensure
seamless integration of data visualizations into our products and
services.
5. User Testing: Conduct usability testing and gather user feedback to
iterate and improve data visualizations continuously.
6. Data Integrity: Ensure data accuracy and integrity in visualizations,
working with data teams to maintain quality data sources.
7. Compliance: Ensure that data visualizations comply with industry
regulations and best practices in the financial services sector.
8. Documentation: Create documentation for data visualization design
standards, guidelines, and best practices.
Qualifications:
• Bachelor's or Master's degree in a related field such as UX design, data
visualization, graphic design, or a relevant discipline associated with
finance.
• Proven experience (3+ years) designing data visualizations in the
financial services sector.
• Proficiency in a data visualization tool/software, such as Tableau, Power
BI, D3.js, E charts, High charts or similar in conjunction with experience
in UX/UI design software such as Sketch and Figma.
• Strong knowledge of financial concepts and data, including but not
limited to market data, trading, investments, and risk management.
• Experience with user research methodologies and usability testing.
• Excellent communication and collaboration skills to work effectively with
cross-functional teams.
• Attention to detail and a keen eye for design aesthetics.
• Familiarity with compliance and regulatory requirements in the financial
services sector is a plus.
• Portfolio showcasing relevant data visualization projects is required.
Day 2 Day:
25% client interaction – sourcing information, communication back and forth, feedback, presentation

50% building and producing visualization concepts based on workshops and client interactions

25% cross collaboration, working with other teams like dev and product owners to ensure everything is falling into place in conjunction with the plans of the larger application