Administrative Specialist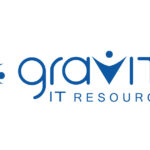 Job Title: Administrative Specialist
Job Type: Contract
Location: Deerfield Beach, FL (hybrid)
 
Employment Eligibility: Gravity cannot transfer nor sponsor a work visa for this position. Applicants must be eligible to work in the U.S. (we are open to contract or "corp to corp" agreements).
Client Overview:
Our client is a $18B, Fortune 200 company in the automotive retailing, distribution and services industry. They are currently ranked in the Top 20 companies to work for in the US by Fortune Magazine, Top 20 best companies for diversity and have an amazing work culture and impressive long-term growth prospects.
Administrative Specialist Assignments:
• Provide advanced, diversified, and confidential administrative support for the VP, AVP, Director, and Drive Program Team for SET BU IT.
• Support and assist with managing Drive Program Team Documentation
• Manage several active calendars of appointments and meetings; arrange meetings and department functions including special events.
• Manage Meeting Agendas and assist in PI Planning
• Handle travel arrangements (air, hotel and rental car) for Director, Management, Associates, as requested.
• Responsible for multiple accounting functions including Invoice Accrual and Financial Spreadsheet Maintenance.
• Greet visitors and coordinate vendor needs as requested.
Job Requirements
• 1-3 years work experience working in a support or administrative role in a fast paced environment required.
• Working knowledge of Microsoft Office 365 to include Word, Excel, PowerPoint and Outlook, Teams or other web-meeting applications, with the aptitude to learn and operate database-type programs.
• Proficient in drafting correspondence, proofreading and maintaining an organized system for filing correspondence, documents and records.
• Working knowledge of Accounts Payable functions, including processing, verifying, coding and reconciling invoices, including P-Card charges.
• Previous event planning experience preferred.
• Must be able to maintain high level of confidentiality.
Our ideal candidate will:
• Enjoy being a team player and have strong time management skills and the ability to successfully handle multiple priorities by demonstrating initiative and follow-through on assignments.
• Be process improvement driven, open to learning new systems and applications.
• Demonstrate sound judgment and ability to handle issues diplomatically.
• Exhibit excellent phone/email etiquette, professional demeanor, and ability to screen phone calls and emails effectively.
• Maintain a flexible schedule to assist others and adapt to changing priorities, able to work overtime when needed due to business needs