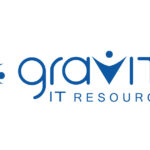 Gravity IT Resources
Job Title: Agile Coach
Location: REMOTE
Job-Type: Contract
Referral Fee: +/- $120/Month
Employment Eligibility: Gravity cannot transfer nor sponsor a work visa for this position. Applicants must be eligible to work in the U.S. for any employer directly (we are open to "corp to corp" agreements).
Position Overview:
Gravity is looking for a Agile Coach to spearhead the transition from legacy waterfall to scaled agile. Must be an effective communicator with the ability to navigate multiple business units and teams. This resource will be pragmatic, excellent at managing stakeholder relationships, coaching, mentoring, driving strategy adoption and driving change through influence. Certifications highly preferred.
Our client is a $17B, Fortune 200 company in the automotive retailing, distribution and services industry. They are currently ranked in the Top 20 companies to work for in the US by Fortune Magazine, Top 20 best companies for diversity and have an amazing work culture and impressive long-term growth prospects.
Duties & Responsibilities
•Work with delivery teams to design a strategy for the adoption of agile best practices
•Guide teams properly apply Agile value, principles, and frameworks as needed to ensure the overall strategy is being met
•Facilitate Agile values, principles, and frameworks knowledge to all team members and Stakeholders at the outset of the project
•Train the team on each specific process step throughout the delivery lifecycle
•Support delivery planning
•Train, coach, and mentor Product Owners in all aspects of their role
•Mentor Product Owners to make daily decisions to maximize the value of the deliverables from Scrum Team and partner with stakeholders to make strategic decisions and Roadmaps.
•Train, coach, and mentor Scrum Masters, in all aspects of their role and prepare them if they may eventually become coaches themselves
•Lead agile workshops for both development and functional teams, as well as key stakeholders
•Drive cultural change by championing an agile mindset and ensure the organization is at the forefront of industry leading practices
•Facilitate learning and development through individual and team training and coaching
•Effectively communicate agile values, principles, frameworks and overall operating model across the organization
•Champion the use of metrics and other objective measures across teams to track agility, work progress, and forecast releases
•Perform Scrum Team, Scrum Master, and Product Owner proficiency assessments and develop coaching plans to keep them on track to meet their development goals.
•Keep an objective perspective on issues and troubleshoot by applying agile values and principles
•Train, coach, and support teams in determining the resource allocation to maintain agile practices and ensure smooth delivery flow
Required Experience & Skills:
Agile Values and Principles

•Differentiate between training, coaching, and mentoring needs

•Scrum Framework

•Kanban

•Scaled Agile Framework (SAFe)

•Scrum @ Scale

•Servant Leadership

•Business acumen

•Technical acumen

•Consultation

•Decision making

•Executive presence

•Communication

•Emotional intelligence

•Managerial courage

•SDLC knowledge
Kristin.Raymond