Analyst, Revenue and Merchandising Data Analyst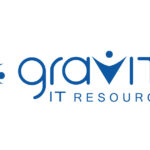 Job Title: Revenue and Merchandising Analyst
Location: Dania Beach, FL
Job-Type: Contract to Hire
Essential Responsibilities
Assist with the development of Commercial strategy through use of data analysis, customer research, and competitive research.
Use data and reporting to identify booking and market trends to inform strategic decisions.
Monitor after-call surveys from our frontline customer service team to identify and propose to Commercial & Technology Leaders key areas of improvement.
Conduct customer research (i.e. listening to calls, surveys, focus groups) to further understand client's customers.
Collaborate closely with the Technology team on cross-functional projects to ensure we find solutions that both put the customer first and are technologically feasible.
Identify and track all steps needed to bring new customer experiences to market from start to completion across cross-functional teams including but not limited to Legal, Finance, Data Analytics, and Marketing.
Drive awareness, adoption and revenue for our client through marketing initiatives including but not limited to email, social media, sponsorships, and activations.
Create thoughtful and thorough briefs for the creative team to support marketing initiatives.
Work closely with Legal to ensure all marketing and customer experience is compliant.
Responsible for oversight of the Content Management System (CMS) as the primary user bringing our copy and creative customer-facing on our website.
Communicate and collaborate directly with key business partners as needed for ad-hoc cooperative projects to ensure goals are aligned and being met.
Develop SOPs for new processes as they are developed.
Other complex projects and duties as assigned.
Minimum Experience and Qualifications
Bachelor's Degree in related discipline.
2-3 years of commercial and/or Data Analytics experience.
Excellent with Excel or Google Sheets.
Running vlookups, pivot tables, building macros, and running regression models
Experience with revenue analysis.
Comfortable presenting ideas in front of large groups including leadership.
Basic SEO, Microdata formats, CMS, and Photoshop/Adobe Suite knowledge.
Ability to manage and work within budgets.
Excellent communication and negotiation skills.
Ability to act as a meticulously organized, self-directed, and creative problem solver that meets aggressive deadlines by following processes/procedures.
Experience working in a fast-paced environment.
Experience with project management.
Strong attention to detail.
Excellent at proofing written and visual creative concepts before B2C launch.
Available for occasional overnight travel (20%)
Comfortable working cross functionally with internal and external stakeholders.
Able to pass a ten (10) year background check and pre-employment drug test.
Legally eligible to work in the country in which the position is located.