Application Development Analyst (B)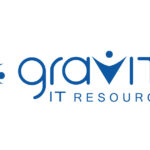 Gravity IT Resources
Job Title: Application Development Analyst/Web Developer
Location: Hybrid (Tallahassee, FL)
Job Type: Contract
Referral Fee:
Employment Eligibility: Gravity cannot transfer nor sponsor a work visa for this position. Applicants must be eligible to work in the U.S. for any employer directly
Position Overview
The Application Development Analyst/Web Developer must possess a hybrid of skills and abilities in web content management, business analysis, Microsoft PowerPlatform, and high-level project management.
The Application Development Analyst/Web Developer will be responsible for administering the Departments Web Content Management System (Sitefinity), designing and creating web pages, and utilizing HTML and Javascript. The candidate will also be responsible for developing and managing SharePoint solutions, which may employ PowerAutomate, PowerBI, and PowerApps. The Candidate will be required to monitor web sites for accessibility compliance.
The Application Development Analyst/Web Developer will be working directly with customer requests and will be responsible for gathering and processing customer requirements as well as keeping up-to-date project documentation. They will facilitate incoming and outgoing communication, scheduling meetings, and drafting and analyzing documents. The candidate must have excellent communication and organization skills with a keen attention to detail.
Duties and Responsibilities
Assist with and create websites using the current website content management system.

Create and assist with the support of various SharePoint sites, lists, and document libraries, PowerAutomate flows, PowerApps, PowerBI reports.

Meet with local functional offices to understand technical needs.

Gather, document, and manage business and technical requirements.

Track and report project progress.

Utilize the Department's service desk system to manage requests from end users.
Required Experience and Skills
Experience with Website Content Management systems, such as Sitefinity is Required.

Experience with Microsoft PowerPlatform, including Sharepoint, PowerAutomate, PowerApps, PowerBI is Required.

Experience in HTML and Javascript required.

Experience in directly working with users to define their needs and requirements and documenting them in a straightforward, understandable manner is required.

Experience assisting or managing small projects is highly desired.

Excellent communication skills (both oral and written) for relating to customers and understanding their requests required.