Application Development Analyst- Power Apps and MS Dynamics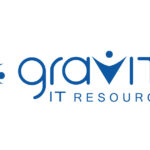 Gravity IT Resources
Job Title: Application Development Analyst- MS Dynamics and Power Apps
Location: Remote
Job Type: Contract
Referral Fee:
Employment Eligibility: Gravity cannot transfer nor sponsor a work visa for this position. Applicants must be eligible to work in the U.S. for any employer directly
Position Overview
Our client is seeking a Microsoft Dynamics / Power Apps Advanced Developer to assist in support and enhancement of an existing application.
Duties and Responsibilities
Microsoft Dynamics / Power Apps Advanced Developer is expected to perform analysis, design, configuration, and development tasks focusing on usage and end-user experience and alignment to Dynamics functionality. Developer is also expected to assist with testing, documentation, and go-live support activities.

Developer must have functional & technical knowledge and experience with Microsoft Dynamics 365 and the Power Platform, as well as other integration and Azure cloud solutions that are commonly used to develop Enterprise Dynamics applications integrated with other applications and data sources.

The primary role for this position will be to assist in support and enhancement of an existing application; however, time permitting other development activities supporting the platform will be assigned.
Required Experience and Skills
2+ years Microsoft Dynamics 365 Functional and Technical Experience

1+ years of experience with Microsoft Azure/Cloud Architecture

1+ years implementing Microsoft Dynamics 365 applications such as Customer Service, Custom Model-Driven Applications, Canvas Apps, and Dynamics Portals

1+ years of experience with Microsoft Dynamics Common Data Service, SQL Server, and other data management tools and technologies

Desired experience with Microsoft DevOps, Agile, Web Service/API Integration with Dynamics, C#, .NET, JavaScript, HTML, Azure Data Factory, SSIS, KingswaySoft, plugins and scripting