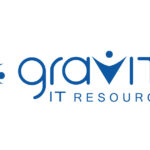 Gravity IT Resources
Job Title: Okta/Auth0 Software Engineer
Location: Remote
Job-Type: Contract
Referral Fee: +/- $100 per month for entire duration of contract
Employment Eligibility: Gravity cannot transfer nor sponsor a work visa for this position. Applicants must be eligible to work in the U.S. for any employer directly. We are not open to C2C or "corp-to-corp" agreements.
Launched in 2011, our client offers the personalized service of a neighborhood pet store alongside the convenience and speed of e-commerce. Customers love shopping their wide selection of products of more than 45,000 items which they offer at competitive prices, fast 1–2-day shipping and around-the-clock convenience that only e-commerce can offer.
The goal of this position is to ensure our clients pre-production and production Auth0 tenants are configured with scalability and security/compliance in-mind.
Below are the high-level topics our client will need to address:
• OAuth/OIDC single sign-on across multiple applications
• New user provisioning for self-service sign-up and onboarding
• Migrating identities from legacy datastore to Auth0
• Migrating or federating identities from legacy Auth0 tenants (Rhapsody)
• Identify federation to our clients workforce IdP (Okta Workforce Identity Cloud) for administration
• Identify federation to our clients workforce IdP (Okta Workforce Identity Cloud) for application access
• Identify federation to our clients workforce IdP (Okta Workforce Identity Cloud) for customer support use-cases (impersonation)
Requirements:
Senior to expert level with Auth0 having experience with large scale integrations

2+ years of experience with Terraform

Ability to configure CI/CD pipelines using Jenkins

Test automation experience with tools such as Cypress or Selenium