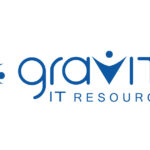 Gravity IT Resources
Job Title: Azure Cloud DBA
Employment Type (Contract/C2H/Perm): Contract 2 Hire
Work Location: Remote
PRIMARY FUNCTION: The Azure DBA is responsible for the creation, administration and oversight of the organization's in-house and cloud-based database solutions. The DBA role will be responsible for development and sustainment of our data solution, executing data loads, ETL processes and data management. He/she will work closely with multiple stakeholders to understand data requirements and build appropriate solutions that meet or exceed those needs.
ESSENTIAL FUNCTIONS OF THE JOB: (This list may not include all of the duties that may be assigned.)
Plans, coordinates, and executes the installation of patches, new releases, and upgrades to ensure optimal performance and security.
Actively monitors the transactional log database restoration process across multiple environments and resolves any issues that arise
Manages and maintains databases on continuous basis to meet Microsoft best-practice maintenance requirements to ensure optimal performance and uptime.
Performs trend analysis of system performance on a regular basis and recommends configuration and/or ETL job changes for optimal performance.
Works with development-operations teams as Subject Matter Expert.
Develop and maintain complex scripts/programs to support data computation, data loading, and data integration, to include future data integration activities
Helps develop and manage an enterprise-scale Data Warehouse/Lake. Implementing best practices for data collection, data pipelines, usage and infrastructure.
Performs other duties and responsibilities as assigned.
PERFORMANCE REQUIREMENTS:
Adhere to all organizational information security policies and protect all sensitive information including but not limited to ePHI and PHI in accordance with organizational policy, Federal, State, and local regulations.
EDUCATION: Bachelor's degree in Computer Science, Engineering or Information Technology or related field required. Graduate degree preferred.
LICENSURE/CERTIFICATION:
EXPERIENCE: Minimum 3 years of experience. Health Insurance industry experience a plus but not necessary. Big data experience a plus.
KNOWLEDGE, SKILLS & ABILITIES:
In-depth understanding of database design, clustering, T-SQL, and related programming languages, backup/restore technologies, replication, ETL/DTS/SSIS, MSDTC, full-text search and security.
Advanced level experience with Azure Databricks
Experience with CosmoDB
Experience with Visual Studio and Azure
Ability to maintain confidentiality about information stored in operational databases.
Deep technical database design, performance tuning, and troubleshooting skills.
Working knowledge of project management techniques.
Knowledge of principles and processes for providing customer services, including customer needs assessment, meeting quality standards for services, and evaluation of customer satisfaction.
Ability to maintain confidentiality with regard to information stored in operational databases.
Experience with capacity planning and monitoring
Advanced level experience with Azure tools
Advanced Level experience with Microsoft SQL Server
Expert in writing efficient SQL queries.
A willingness and ability to learn new concepts. Must be detail-oriented and have a strong desire to produce accurate metrics and reports with minimal supervision.
Effective verbal and written communication skills.
Ability to collaborate effectively with cross-departmental representatives.
Michael.Mendella