Azure Systems Engineer II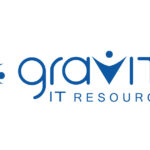 Gravity IT Resources
Job Title: Azure System Engineer II
Location: Remote
Job-Type: 6+ Month – Contract
Employment Eligibility: Gravity cannot transfer nor sponsor a work visa for this position. Applicants must be eligible to work in the U.S. (we are open to contract or "corp to corp" agreements).
PRIMARY FUNCTION
The Systems Engineer II, Cloud Infrastructure is responsible for supporting the design and implementation of core on-prem and cloud infrastructure components. They utilize advanced technical skills to support design, enhancement, and deployment efforts, and provide insight and recommendations for operating enterprise cloud infrastructure solutions. This role works closely with the Lead Cloud Infrastructure Engineer, network and systems engineers, cloud application and infrastructure support teams, project managers, and other technology support teams. They also document critical design and configuration details required to support the delivery of enterprise cloud services.
ESSENTIAL DUTIES AND RESPONSIBILITIES
This list may not include all of the duties that may be assigned.
Supports the full lifecycle of enterprise-wide Azure Cloud Infrastructure.

Deploys, monitors, and optimizes cloud infrastructure technology including endpoint management solutions, cloud storage solutions, and system virtualization in cloud infrastructure.

Delivers end-to-end enterprise infrastructure management solutions in a cloud environment, including system capacity and performance monitoring and optimization.

Improves infrastructure operations by driving the adoption of cloud infrastructure management tools throughout the team including the use of automation for system deployment and system scaling.

Executes and supports on-prem to cloud migration plans.

Contributes to the creation of policies to manage costs, minimize security risks, improve efficiencies, and accelerate deployments relative to cloud infrastructure.

Supports the enterprise infrastructure team by participating in incident and problem resolution.
QUALIFICATIONS
EDUCATION: Minimum High School Diploma/GED or equivalent required. Bachelor's degree in computer science or similar field preferred.
REQUIRED EXPERIENCE
Minimum 3 years of experience as a systems engineer supporting on-prem server environments.

M

inimum 2 years

as a systems engineer deploying and supporting Azure cloud environments.

Experience with enterprise migration to Azure, Office 365, Intune, AutoPilot and Advance Threat Protection solutions.

Minimum 2 years of technical experience in enterprise infrastructure build and deployment including private and public cloud, networking, connectivity, storage, virtualization, and access control.

Minimum 2 years of experience with VMware and Azure server virtualization technology and hybrid Azure deployments.
PREFERRED EXPERIENCE
3 or more years with Virtualization including Virtualization Server, Storage, Desktop, Network.

3 or more years with Infrastructure-Based Processes such as Monitoring, Capacity Planning, Performance Tuning, Asset Management, and Disaster Recovery.

3 or more years with Hyper-V, VMware, Virtual Infrastructure, Platform Sizing.

2 or more years with Active Directory Federation Services (ADFS) and/or Azure Active Directory and understanding of SAML 2.0 and cloud SSO providers.

2 or more years configuring and supporting Azure DevOps.
LICENSURE / CERTIFICATION
Microsoft Azure Administrator certification preferred.

Must be legally authorized to work in the United States without the need for employer sponsorship, now or at any time in the future.
KNOWLEDGE, SKILLS AND ABILITIES
Azure cloud including storage, key vaults, virtual networking, web apps, Azure Active Directory, virtual machines, access management and automated deployments.

Excellent verbal and written communication skills; collaboration and interpersonal skills.

Independent judgement and decision-making abilities.

Working knowledge of ITIL and/or LEAN/Continuous improvement preferred.
TYPICAL WORKING CONDITIONS
Non-patient facing.

May be either full time remote/telework or rotate working in the office and remote/telework.

If remote, must be U.S. based; ET/CT time zone preferred, PT/Mountain also considered.

Indoor office work.

Operating computer.

Lift/carry 21-50 lbs.

Push/pull 26-40 lbs.

Sitting; Squatting or kneeling; Bending.

Manual dexterity.

Travel may be required, less than 10%.
Michael.Mendella