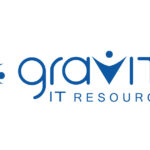 Gravity IT Resources
Job Title: Business Analysis Manager
Location: Remote or Hybrid
Job-Type: Direct Hire
Referral Fee: $200/month
Employment Eligibility: Gravity cannot transfer nor sponsor a work visa for this position. Applicants must be eligible to work in the U.S. for any employer directly (we are not open to contract or "corp to corp" agreements).

Position Overview:
The Business Analysis Manager acts as a liaison between IT, Operations, HR, Finance, Marketing, and other departments that rely heavily on technology for daily business. The Business Analysis Manager serves as a strong communicator of the business drivers, processes and organization structure and dynamics of the business areas and is focused on creating a positive business partner experience.
The Business Analysis Manager effectively communicates with both technical and business individuals and will own the conduit pipeline between IT and the business. This role is an integral component of the EPMO mandate to drive towards a culture of collaboration, creativity, and innovation that reflects our clients core values the business strategies.
Essential Duties and Responsibilities:
Support the EPMO mandate to align all project, program, and portfolio activities with company-wide strategic objectives

Serve as an EPMO ambassador by collaborating with ABOs, Business teams, and IT to facilitate the transformation of business needs into robust technical requirements via project artifacts such as charters, workflow documents, intake processes, PIDs, acceptance criteria, test cases, etc.

Leads all aspects of UAT as required including review of requirements, assessing business impacts of development, coordinating test teams, development of test scripts, UAT session planning, execution, and signoff.

Own the conduit role between IT and Business teams

Demonstrate the EPMO's value by championing strong cross-departmental communication, foster knowledge sharing to eliminate information silos, promote transparency and full collaboration in service of

strategic goals

Supports ESC meetings as per the ESC charter to include collating, preparing, and presenting project materials and voting items

Set realistic expectations with the ESC and Business teams by leveraging EPMO governance

Foster continuous improvement by finding efficiencies in the EPMO's service to the Business teams

Mentors, manages, and educates other EPMO team members as needed

Identifies business value when developing ideas on digital awareness, risk assessment, business continuity, and business capability

Coordinates and facilitates consultation with senior level stakeholders to help define technology roadmap, systems requirements, and project charters as needed
Qualifications:
Bachelor's Degree in Business or a technical related discipline (Engineering, Computer Science, etc.)
10+ plus years in a technical based role supporting strategic initiatives from business analyst perspective
Proven success in the development of business requirements, acceptance criteria, and project plans for multi-phase strategic initiatives
Proven experience in all aspects of the SDLC, multiple project management disciplines, and understands the responsibilities, boundaries, and limitations of all areas of IT
Effectively communicates with technical, business, and executive audiences
Able to build rapport and key relationships quickly with ABOs, Business teams, vendors to accomplish project goals effectively
Excellent emotional intelligence and soft skills to understand when to push an agenda and when to let a situation develop, rest, or advance
Able to think both tactically and strategically, and prioritize achieving business value over solutions
Possesses leadership, assertiveness, diplomacy, negotiating, and problem-solving skills
Excellent organizational, interpersonal, communication and presentation skills.
Ability to listen effectively, positively influence others, and break down organizational barriers and silos
Able to build a relationship of trust between the EPMO, IT, and Business teams by focusing on providing a positive client experience, exhibiting proactivity, and prioritizing follow through on commitments
Ability to set expectations with business partners and effectively leverage EPMO governance for a positive business partner experience
Anticipate how business strategy or policy changes will impact systems and processes and can proactively develop coping and mitigation strategies.
Hybrid work schedule offering some remote work, with majority on-site in support of developing business relationships.
Prolonged periods of sitting at a desk and working on a computer
Must be able to lift up to 15 pounds at times
Stephanie.Grassi