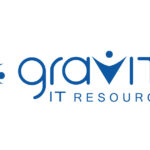 Gravity IT Resources
Job Title: Business Analyst/Tableau Developer
Location: Remote (EST)
Job-Type: Contract
Employment Eligibility: Gravity cannot transfer nor sponsor a work visa for this position. Applicants must be eligible to work in the U.S. for any employer directly (we are not open to contract or "corp to corp" agreements).
Position Overview:
Gravity is looking for a Business Analyst/Tableau Developer to spearhead our client's growing analytics capabilities and emerging technology effort within their Enterprise Information Technology department.
The successful candidate will be action oriented and possess strong communication skills with the ability to work with leadership and technical teams. Comprehensive knowledge of Tableau development is required.
Our client is proud to be the leading physician practice in the U.S., driven by a commitment to quality and safety and supported by a world-class operating team. This organization has 16,000+ clinicians and provides the highest quality medical staffing, administrative support and management across the full continuum of care, from hospital-based practices to post-acute care and ambulatory centers. Their purpose is to perfect the practice of medicine, every day, in everything they do.
Duties & Responsibilities:
Design, develop, and support business intelligence solutions to meet reporting and analytic needs from technology leaders

Implement robust and reliable custom visualizations using Tableau

Gather requirements from partners and define upstream and downstream dependencies required to deliver what was requested

Extract, cleanse, and summarize data to support the creation of custom visualizations

Establish and maintain strong relationships with key business partners, team members, and other stakeholders so that EIT has a robust understanding of their needs and how best to meet them.

Work with cross functional teams to understand requirements and communicate effectively with vendors

Strong analytical skills with the ability to collect, organize, analyze, and disseminate significant amounts of information with attention to detail and accuracy.

Being adaptable and action oriented

Develop and write requirements/work with technical team

Minimum Required Experience

: 4+ years of customizing Tableau dashboards from scratch
Kristin.Raymond