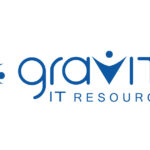 Gravity IT Resources
Job Title: Back End Engineer
Location: Remote
Job-Type: Direct Hire
Referral Bonus: $4,000+
Employment Eligibility: Gravity cannot transfer nor sponsor a work visa for this position. Applicants must be eligible to work in the U.S. for any employer directly (we are not open to contract or "corp to corp" agreements).
Position Overview:
Gravity is looking for Back End Engineers to join our clients team.
As a Back End Engineer on the team, you'll be building out the product, helping design and implement new features, and helping drive the product direction to make sure we solve the right user problems and find innovative ways to delight our customers. You'll collaborate with an integrated team of talented engineers, designers, PMs and data scientists to break down complex problems, experiment quickly, and build things at internet scale.
Our client is a software company who's core focus is a prediction algorithm that processes trillions of data points, allowing them to make precise and personalized travel recommendations.
Duties & Responsibilities:
Deeply, directly, contribute to our clients related products, services and infrastructure
Collaborate with a team of talented engineers, developing innovative solutions to challenging, impactful problems
Contribute to the maintenance and improvement of our microservices, and to feature implementation across our mobile apps and other other presentation layers, as may be required
Thoughtfully assist with the evolution of our ops processes, participating in the on-call rotation for Growth owned domains
Help evolve our architecture, consistently improving our development efficiency
Influence the technical direction for the team and the strategic direction of the product
Required Qualifications & Skills:
3+ years professional experience with microservices at scale, familiarity with at least one server side stack (Scala or pure functional stacks preferred)
Solid understanding of basic web backend concepts – databases, routes, data models, middleware, auth, etc.
Experience building prototypes, and taking a data driven approach to product development, testing, and iteration
Preferred Qualifications:
Understanding of and willingness to work or learn in native Android or iOS development with Kotlin or Swift language
Experience with event-driven architecture
A passion for building engaging user experiences
Tech Stack:
Python
Microservices
Scala
Stephanie.Grassi