Back-End JavaScript Software Engineer (Node.JS)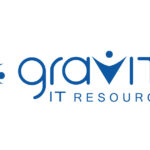 Job Title: Back-End Software Engineer (Node.JS)
Location: REMOTE
Job-Type: FTE
Referral Fee: +/- $2k
Employment Eligibility: Gravity will consider US Citizens and Green Card holders.
Position Overview:
Gravity is looking for a Node.JS Software Engineer to join our team building applications for enterprise media companies.
The successful candidate will possess strong JavaScript, Node.JS and SQL experience.
Our client is a team of highly-skilled software engineers that build mobile, smart TV, and web applications for enterprise media companies such as Bloomberg, Discovery Communications, NBC, and others. Our engineers have acted in roles ranging from leadership and planning to architecture and development. Our work reaches millions of users every day, and our engineers develop media experiences that change how billions of people discover, engage, and connect with the content they care about most.
Duties & Responsibilities:
We're looking for engineers across the stack, including frontend, backend, and full-stack developers. Our engineers are resourceful, take ownership of complex problems, and are energized by the challenges of moving media forward. As a software engineer on our team, you will work on a project critical to our media partner's needs and have the opportunity to change projects and teams as you grow. This position is perfect for a candidate looking to make the leap from a smart developer to a leadership role.
Requirements
5+ years of working with Node.js
5+ years working with JavaScript
Proficient in HTML / CSS
Ability to design, develop, test, deploy, and improve software
Skilled in managing project priorities, deadlines, and deliverables
Rust, Elixir, Go nice to have
Benefits
Competitive salary
Liberal vacation time
Healthcare
401k match
A shiny new laptop
Dedicated time for pet projects
Awesome coworkers!